Having a website is the online version of having a store in your community. You would never try to operate your small business in your town without a store, and in the same way, you aren't visible online without a website.
What does it take to design an effective website? It's not as complex as you might think, although you definitely benefit from a professional helping you get it right. 
Here are the five essential steps of the web design process to keep in mind as you build or optimize your online presence.
Know the Goals of Your Website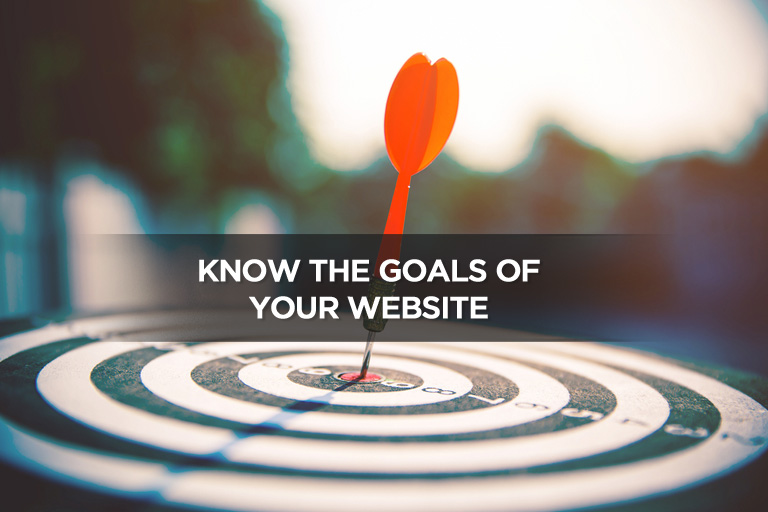 In most cases, the goals of a small business website will be simple: rank well on Google search results, engage visitors with high-quality content, and turn those visitors into ongoing customers.
However, if you aren't clear on those objectives in advance, it's easy to get distracted. You might end up pursuing the goal of having a "pretty" website based on your standards or someone else's. You might spend too much time and money on minor adjustments or arguments that don't matter.
Focus your design time and budget on the three things you need for success: search engine optimization (SEO), high-quality content, and conversion rates.
Create an Easy-to-Use Site Structure
Websites should be simple and intuitive for human users and the Googlebots that crawl websites to understand and index them. During the web design process, there are two main ways to choose your structure.
If your web designer is creating a site from scratch, you should ensure they look at other websites that are doing well in your industry and niche and use a similar structure. For instance, the logo is almost always in the upper left-hand corner of the site, and the menu bar is across the top. 
You might feel tempted to change things in the name of creativity, but don't do it. People and Google both love predictability, and if your website is unusual or hard to understand, users will quickly leave and go to your competitor instead.
The second way to define site structure is by using a WordPress theme that is suitable for your business. These themes already have many web design elements preloaded, and you can customize them to fit your brand. 
Either way, you'll end up with an easy-to-use website where both users and Google can easily find important information.
Create High-Quality Content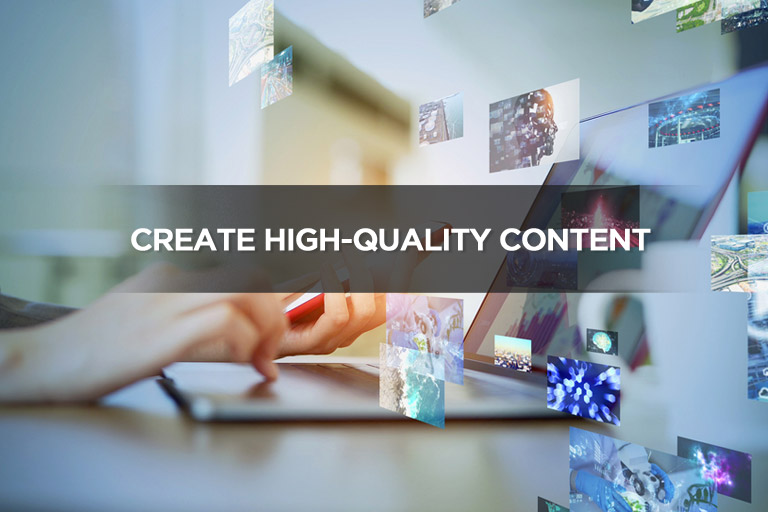 High-quality content is essential for any business website. You want to communicate with your visitors that you can solve their problems with the right products and services — and you only have a few seconds to get the message across.
Creating content includes having clearly defined and well-optimized product and service pages as well as a blog. A blog gives you the opportunity to educate your audience before they're ready to buy and establish yourself as a thought leader and authority in your niche.
High-quality content creation is an ongoing process that requires a strategy. If you don't have the time or expertise to create written, video, and graphic content regularly, you'll want to hire a professional.
Finish the Website Based on Your Brand and Industry
Once you have a structure and content, it's time for the final design phase. This is when your web designer customizes the theme or codes the website with your colours, branding, and based on your specific design choices.
This is often the fun and attractive part of website design, but it can't be effective if the previous steps of planning and content creation are skipped.
Test and Analyze How the Website is Performing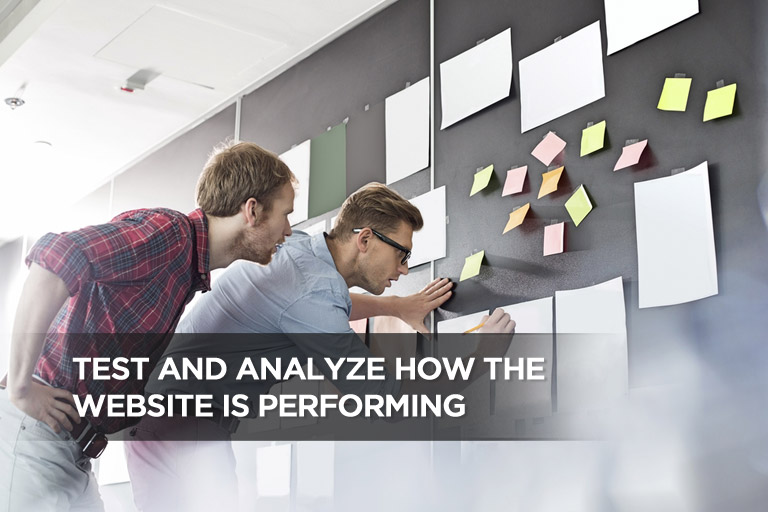 Once you have a business website, you have to keep an eye on it to ensure it's performing well and helping you meet your goals.
First, ensure that the search engine optimization (SEO) is effective and that your ranking improves over time. Depending on your industry, it can take months or even years to rank on page one, but as long as you're moving up, you're going in the right direction.
Secondly, analyze how users are interacting with your website. What pages are they spending time on? You can use analytics and heatmaps to see where people are clicking, how long they stay on your website, and what's causing them to leave. This information will help you improve your web design and grow your business.
The Web Design Process: 5 Vital Steps
Some people approach the web design process as more of an art project than a business project. The truth is that if a website doesn't rank well on Google, engage visitors, and turn those visitors into customers, it isn't doing its job for your company.
The best websites are 24/7 brand ambassadors and salespeople for your business. Are you looking for better results from your website? We can help. Contact us today!