Having a website is essential if you want your small or medium-sized business to be successful. It's your biggest business asset — your online storefront, consumer educator, and the way your company is discovered online.
Of course, before your website can go to work bringing in your ideal leads and ready-to-buy customers, it needs to be created. Whether you do this yourself or hire a professional marketing agency like Local SEO Search, it's important to know the steps of how websites are made.
Let's dive in!
Step 1: Your Domain Name and Hosting
The first step is to lay the groundwork for your website. That means securing a web address, better known as a domain name, and high-quality hosting. 
Generally, your web address is your business name, but it's not always that easy. Perhaps your business name is already a web address for another company or is otherwise unavailable. That means you need to get creative. 
The best and simplest idea is to expand your business name. For example, if you run ABC HVAC company, and ABC.com isn't available, it's possible that ABCHVAC.com would be. Or ABCHeatingAir.com. The main thing is to keep it short and memorable so customers can find you easily.
After you have a strong domain name, it's time to get excellent hosting. Hosting companies run and maintain the physical computer hardware and software required to keep your website online and available to customers. You need a well-known, trustworthy company.
Here's what to look for in a hosting service:
Uptime, which should be above 99%
Speed — the faster the better since this is a Google ranking factor
Security to keep your website and customers safe
Excellent customer service
Appropriate monthly traffic limits and the ability to grow with your business
You don't want to save money by compromising your #1 business asset, so don't choose underpriced hosting options or a plan with a low ceiling that keeps you from growing. 
Step 2: Website Design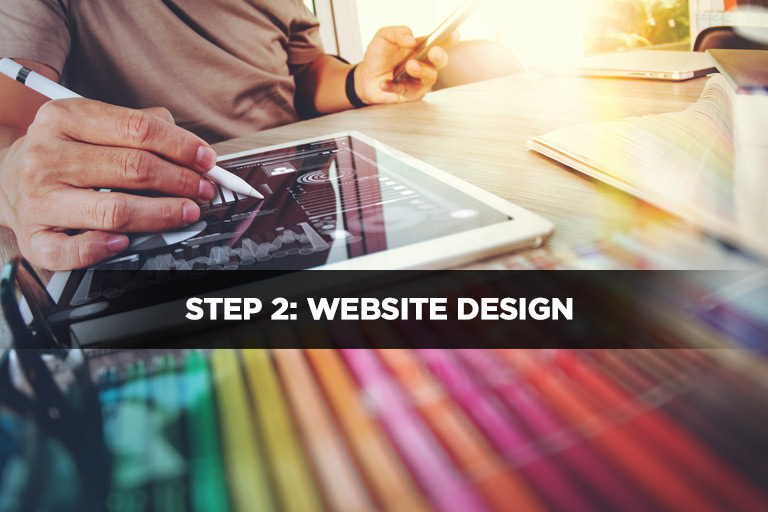 Now that you have a domain and web host, it's time to start creating your actual website. For some business owners, this step in how websites are made is their favourite part. Others hate it and wish they could just focus on their business.
The good news is that there are great options either way. Local SEO Search offers web design services, and there are also website themes that you can buy ready-made and simply customize for your business. Or, you can start from scratch and create something entirely new and unique.
There are several things to keep in mind as you design your website. First, it needs to be user-friendly and easy to navigate, both on a regular computer and a mobile device. Many website templates are already mobile-friendly, meaning that they adjust what they display to match the screen size.
Next, make sure you include visual content as well as written. People love infographics, videos, and other multimedia options. All of your content should be customer-focused and speak to your ideal client's needs and how you meet them.
Include social proof in the form of reviews, customer testimonials, and case studies. This will help persuade consumers that you know what you're doing and people you work with enjoy your services. Finally, fill your websites with calls-to-action (CTAs) so that readers will know what to do next — contact you, fill out a form, etc.
Step 3: Optimization
The last step for a great business website is to optimize your site so that it will rank as relevant and authoritative in your industry and for searches related to your product or service. 
This means identifying high-impact keywords that people use to search for information regarding your products and services. You should target keywords that are relevant and have a strong search volume but aren't too competitive. You can find the competition level of eack keyword in Google's Keyword Planner.
As a local business owner, you don't want to overlook your primary advantage — localization! Make sure to create longer keywords by adding common terms related to landmarks, streets, and neighbourhoods in your service area. When consumers search for your services and add geographic information or "near me," this location information is vital to ranking well. 
Optimization requires a lot of work upfront and then ongoing maintenance and monitoring. It can be a lot, which is why many small businesses turn to Local SEO Search's experts for help.
Get Your Website Ready for Primetime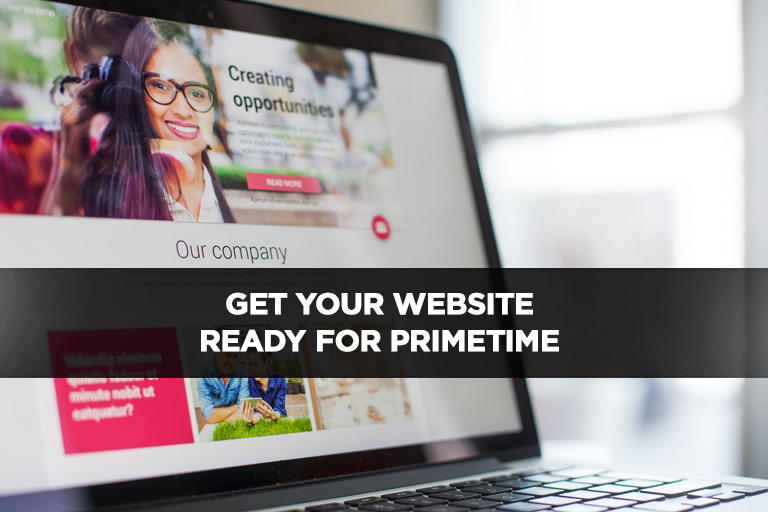 As a business owner, you'll find that your website is the hardest-working sales representative you have. But of course, you have to set it up correctly! Understanding how websites are made and then following the steps will position you for success.
If you'd like help with creating or marketing your website, we're here for you. Local SEO Search offers excellent optimization and web design services. Contact us for more information today!