A website is an essential asset for your business marketing, but how do you create one? Many small businesses are tempted to try to build a website by themselves to save money.
Unfortunately, that doesn't work out well. It's a better idea to have a website built for you by a professional — and it doesn't have to break the bank! The truth is that you can have a web designer customize a WordPress template if you need to cut costs or get a fully custom website if you can make the investment.
Why should you have a website built? Here are several reasons!
You'll Save Dozens of Hours of Productive Time
You might think you'll save money if you create your own website, but time is money — and you'll spend a tremendous amount of time on it.
Because you're not an expert, it will take you much longer to build a good website than it would a pro. You'll also do more troubleshooting, struggle longer with problems, and potentially not end up with the site you wanted.
Instead of trying to do it yourself, have a website built by a professional designer. Then you can focus on what you do best — running your business!
Your Website Will Be Unique to Your Business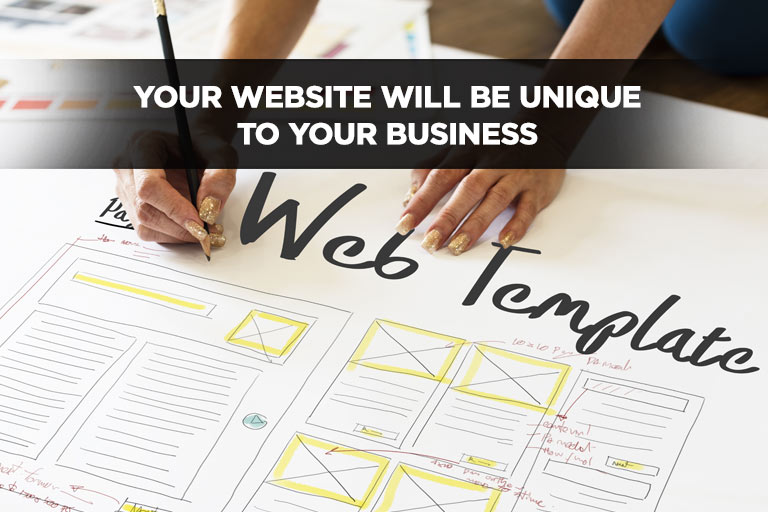 Using a website builder and premade templates seems to be an affordable, easy option — until you discover that a variety of businesses in your area have websites that look just like yours.
You need to stand out, not look like a "me too" company. You can't do that unless your website is truly unique to you, your business, and your brand. A professional web designer can start with a template but customize it so that no one would know you used a pre-made design. That can save you money over a custom website without forcing you to have a cookie-cutter look.
Having a website that's specifically designed for your company is an important way to stand out in your industry and from larger competitors. You can't afford to look the same as everyone else!
You Can Get Hosting Appropriate For Your Company
As a business, you need a website that loads quickly and is secure or you'll lose both visitors and SEO ranking. When you use one of the pre-made web builders that are available, you're usually stuck with a built-in shared hosting plan.
That means that traffic on other websites that share the same server can slow down your website's response time. Many times the hosting company will oversell their server space, leading to a crowded environment, slow loading times, and downtime for your business site.
There are also security issues that come up when servers are shared. If you're running an online store you can't afford to have "neighbours" on the server who don't secure their website and cause security issues for everyone in that group. If another account on the server is breached, everyone is at risk.
Finally, shared hosting doesn't give you room to grow. As your business becomes more popular, you will have to move your content to another service provider that can support more traffic.
When you have a professional website you also choose a hosting provider and plan that works for your needs. That can mean a dedicated server or VPS hosting, where each company on the server has its own environment and is not affected by the traffic or security of others. Either one can be purchased as a plan that grows with you as your traffic increases.
The Right Web Designer Will Also Optimize Your Website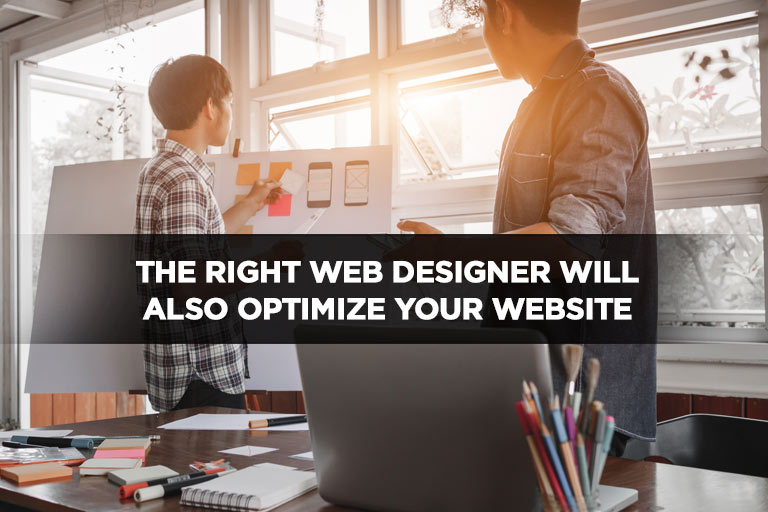 Not all web designers are created equal. It's important to choose a designer that has experience with SEO marketing so that you not only get a beautiful website, you get a useful one. 
With the right optimization for both general and local keywords, your website will be seen as highly relevant to search queries about your industry, products, and services. That means that Google will be inclined to rank you more highly.
Over time, as you build your online reputation and authority, that ranking will continue to increase. A highly ranked website will bring in high-quality leads and ideal customers every day of the year, so it's an investment worth making!
Don't just get a website, get an optimized website. 
Do You Need to Have a Website Built
Whether you don't have a website right now or you want to improve your existing site, it's time to take action. You need a well-optimized, engaging, and professional website to connect with your leads and encourage customers to buy.
We're here to help. Our experts have many years of experience in creating and optimizing small business websites to help them grow. Contact us today for information about designing or optimizing your website!