By now, you're probably fully aware that a good marketing strategy is very important for the success of your business. What you may not realize, however, is that even the best marketing strategies need to be tweaked over time. 
Even if you've already seen some success with what you're doing, there are probably a few areas where you could improve to gain even better results. The key is knowing which marketing techniques can yield the best results in the B2B SaaS industry. 
Keep reading to learn five helpful tips for improving your B2B SaaS marketing strategy. 
Repurpose Existing Content 
Content is a pretty standard part of most marketing strategies. From blog posts to videos, creating content can be a great way to establish yourself as an authority in the industry. When you provide your audience with valuable content, they are more likely to trust you. 
That said, consistently coming up with original content ideas isn't always easy, and sometimes it's best not to try to reinvent the wheel. Instead, you can turn your existing content into something new. For example, if you have a blog post that people really enjoy, you may want to consider repurposing it into a video or an infographic. 
By repurposing content, you can save time and money and reinforce information that you already know resonates with your audience. 
Hire An SEO Agency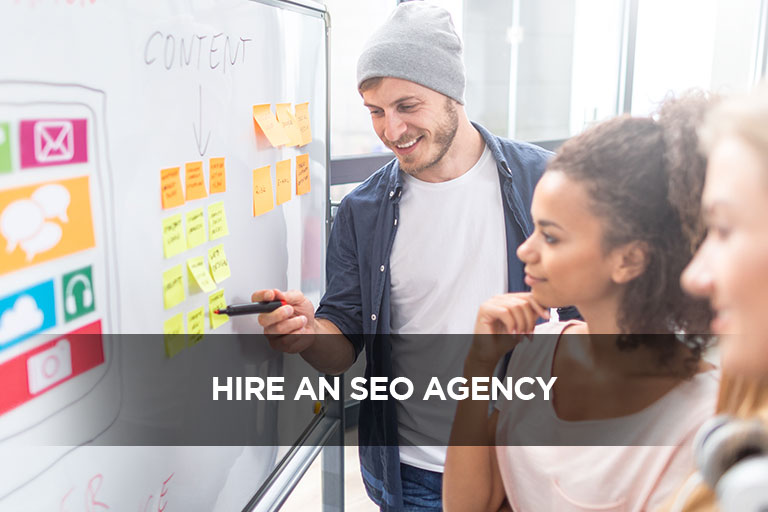 Search engine optimization (SEO) is an important part of your marketing strategy because it helps people find your business as opposed to you having to reach out to them. When people search for words or phrases that relate to your products/services, a good SEO strategy will make your website more likely to appear in the top results. 
By working with an experienced SEO company, you can feel confident that your strategy is in good hands. Most of these companies have access to the best tools and resources in the industry, and they understand what needs to be done to improve your rankings. They will also provide detailed reports so you can get a clear understanding of what's working and what isn't. 
Research Your Competitors 
Everyone likes to think that their business is the best in the industry, but the truth is that there are probably some things you can learn from your competition. Researching your competitors can be a great way to keep an eye on some of the trends in the B2B SaaS space. You can also get an understanding of why potential customers might be choosing your customers over you. Keep in mind, the goal of competitor research isn't to simply copy what you see others doing. Instead, you'll want to find ways to come up with new ideas based on things that are already working. 
Leverage Testimonials and Reviews 
If your business is good at what it does, chances are that your customers have lots of good things to say about it. Don't let these compliments go unnoticed. Not only do you want to display testimonials on your website, but you should also encourage customers to leave websites on third party review sites.
Even in this day and age, word of mouth is still one of the best ways to attract new customers. When people see that others have had a good experience working with you, it can help sway their decision. 
Reading reviews can also be a great way for you to gain insight on how clients really feel. Sometimes even positive reviews have feedback on areas where you may be able to improve. 
Prioritize Customer Service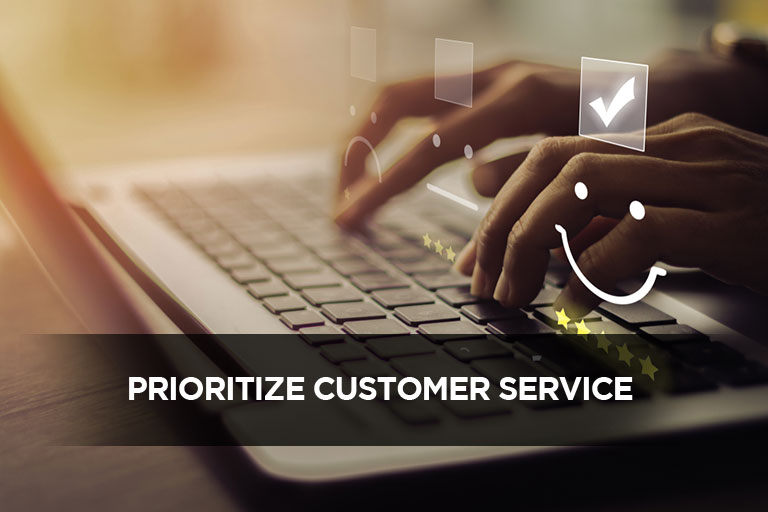 When people think of marketing, customer service isn't always something that comes to mind. In many ways, though, it's one of the most important aspects of marketing. When people have questions or concerns about your business, they want to know that there is someone they can reach out to who will be able to help. 
When problems arise, people also like to know that the situation will be handled in a timely and professional way. If you can provide people with a positive experience, they will be more likely to buy from you in the future.
On the other hand, 96% of people will stop purchasing your products/services after a bad customer service experience. 
There's Always Room For Improvement
One of the most important things to remember about marketing is that you never want to get too comfortable. Constantly looking for ways you can improve can be the differentiator between you and your competition. 
At Local SEO Search, we are dedicated to helping you reach your short and long term marketing goals. Contact us today to set up a free consultation so we can discuss how we can help improve your SEO and marketing efforts. If you don't have an existing strategy, don't worry; we can help with that, too!