As a small business in 1990, you'd never dream of operating without a storefront. As a company in today's business environment, you can't afford to not have a website. Your website is as important as your physical location and perhaps more so; in 2019, online sales in Canada totaled $1.85 billion.
If you don't currently have a website, or your site is underperforming, you might wonder how to create an effective business website. The good news is that it doesn't have to be difficult. Here are five steps to get your business on the (digital) map.
Secure a Website Domain and Hosting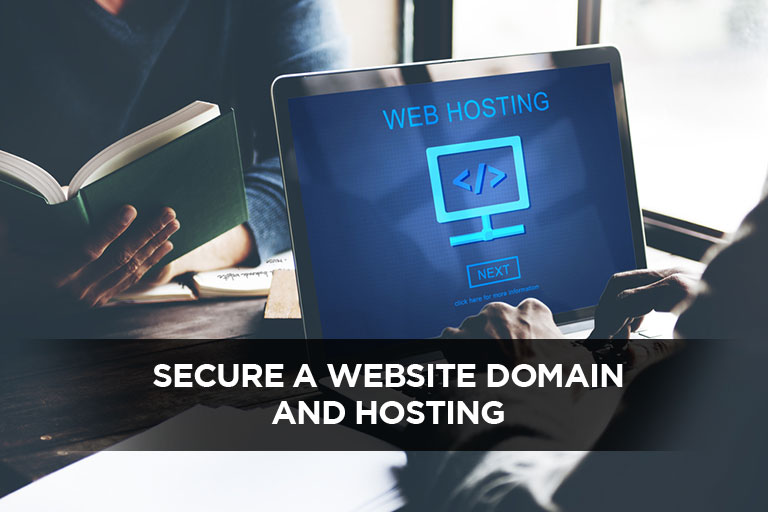 When you have a physical storefront, you need a business address and some land for your store. A domain name and hosting are the same things, only online.
Your domain name is the website name that goes in the browser to find your site. If you run Annie's Cookies, it might be www.anniescookies.com. What's important is that you find a domain that's not currently used by someone else and is also short, memorable, and related to your business name.
When you buy a domain name, you pay for it each year. Fortunately, the expense is only a few dollars each time. Once you have that secured, it's time to get high-quality hosting. A website host maintains the servers and computer systems required to keep your website available and operational for users.
A quality hosting service will provide good customer service, near 100% uptime, and a fast loading speed for your website.
Build Your Website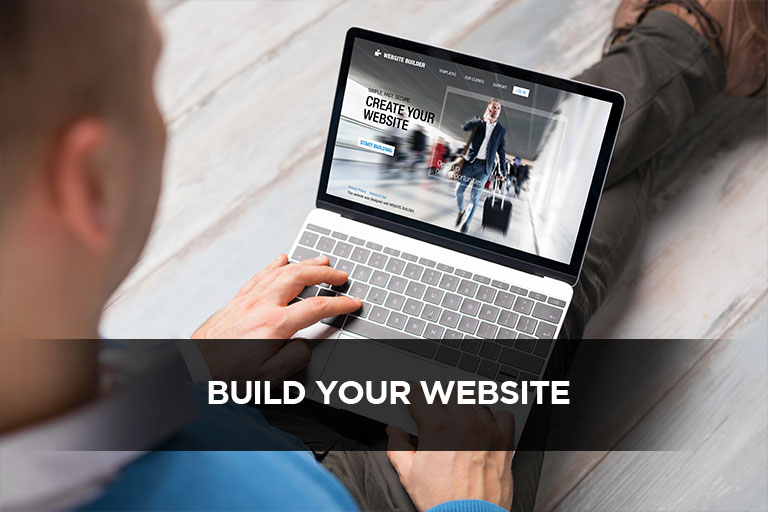 Once you've laid the foundation, it's time to "build your store" online. That means designing your website! 
At one time this process required a lot of technical knowledge, but not anymore. Today you can use website builders or customize pre-built themes to fit your business branding. Learning how a website is created has never been easier!
You'll want to have a homepage that describes the value you provide to your customers, as well as specific pages for each product or service you offer. You'll need an About Us page, a blog, and a contact page as well.
If you sell products through your website, you'll need your product page to be an e-commerce store. This requires additional software and you'll need to set up a way to process payments as well. However, it's well worth the effort, since many people love to shop online — especially when there are concerns about COVID-19 or other illnesses.
Once your pages are created and your website has the proper branding and navigation, it's time to move on to your specific content.
Create Content For Each Page
The overall goal for your website is to focus on your customer's needs and desires and how your business is the best option to fulfill those needs. You do this by speaking primarily about the customer, not yourself.
People love to be the center of attention and want to feel understood. You can use your homepage content to express that you know how big the problem is (whatever problem you solve) and that you empathize with. Then, showcase your solution by using customer testimonials, reviews, and success stories.
Each product or service page should start by explaining that you understand the problem that brings them here, and then showcasing how that product or service is the perfect solution. End by giving them an invitation to buy or contact you for an appointment. 
The blog is an information base — use it to post articles or videos you create to answer common customer questions. Each one should end with an invitation to take the next step in the customer journey. This fresh content will help you stay current in Google's eyes, give return visitors something new to see, and help you build rapport and trust with your ideal audience.
The About Us page gives you a chance to talk more about your story and why you started your business, as well as tout your experience, awards, and certifications. It's a great place to build trust and authority!
Finally, the contact page should make it easy for customers to reach out to you. Many companies give their physical address, phone number, and email address.
Optimize Your Website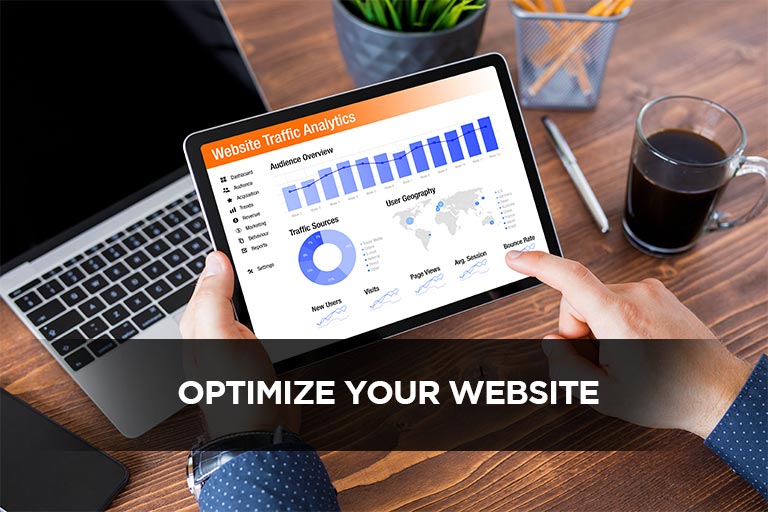 As you create your content, you should be optimizing it so you can rank highly in search engine results. This involves researching what keywords your ideal customers use to search for information about your product or service or industry online.
Then, include those keywords in relevant places on your website. When you do, Google will realize that your website is focused on these topics, and will be much more likely to rank you highly for those search queries. 
Share Your Website Far and Wide!
There's no such thing as an automatic audience — you have to build interest and awareness of your website using SEO and other digital marketing techniques. The more you can amplify your brand and message, the more traffic your website will get.
A well-optimized website that has strong calls-to-action inviting a purchase or appointment is one of the best salespeople you will ever have. It's available 24/7, never gets sick, and doesn't need a vacation.
If you're ready for your website to bring in more ideal leads and customers, we're here to help. Contact us for more information today!