Like everything else on the internet, search engine optimization (SEO) is constantly changing. While the basics of SEO have remained the same over the years, there are always new factors that can impact a website's ranking. As a result, it's important to stay on top of trends so you can ensure that your website is meeting the current standards. 
If you're ready to learn about some things you can do to give your website a better chance at ranking, you've come to the right place. Let's talk about some of the B2B search trends you should know about. 
Custom Websites Are More Appealing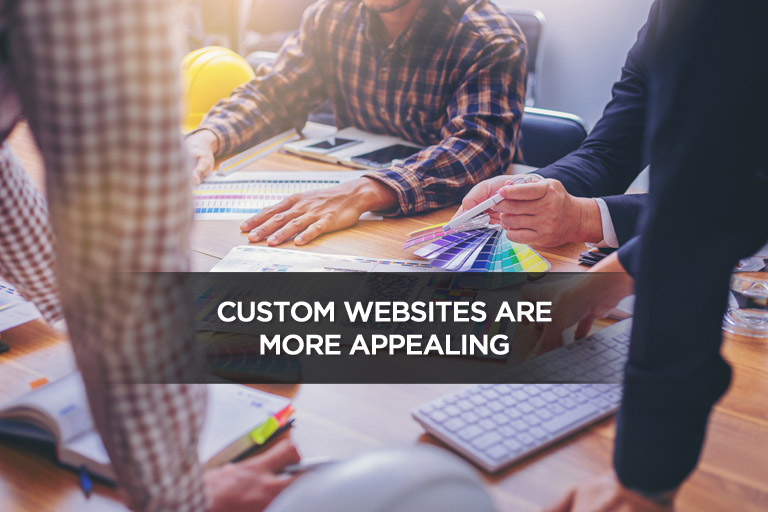 Did you know that more than 40% of people won't buy anything from businesses with websites that aren't designed well? The reality is that a business' website also acts as its first impression to potential customers. When people visit your website, it should look good and be user friendly. Using a cookie cutter template may have worked in the past, but now people are simply looking for something more.
Having a custom website gives you the opportunity to really put your brand's identity on display. It also allows you to make sure the design perfectly fits the needs of your business and the needs of your audience. Solid SEO will help people find your website, but a good design will help ensure that they stay there.
Voice Search Is Becoming More Popular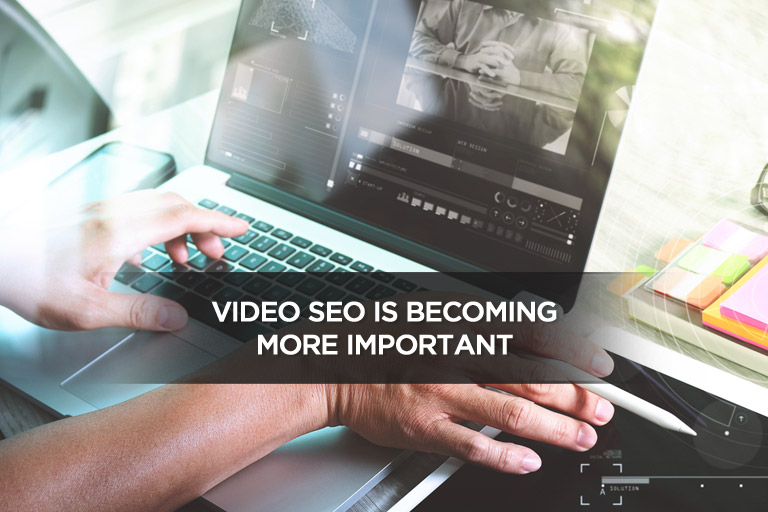 Long gone are the days when typing was the only way for people to use search engines. Voice search is now a go-to method for lots of users, so it's important that your B2B search strategy be mindful of this. 
In the past, voice search has been primarily used in the B2C space, but that will be changing in the years to come. As a B2B company, now is the perfect time for you to get ahead of the curve. Since people tend to talk differently than they type, voice search terms tend to be quite different from traditional keywords.  
People Are Searching For High-Quality Content
By now you probably already know that content rules the internet. However, you should keep in mind that not all content is equal. In the B2B world, there is an increased focus on content that is informative and educational. 
When other businesses are trying to decide whether they want to purchase your product/service, they want to feel confident that you know what you're talking about. It's essential that you're able to convey this through your content. With the right content, you can position yourself as an expert in your industry which will in turn help create trust with customers. 
If you've just been creating content for the sake of having something to post on your website, you might want to re-think this strategy and focus on sharing things that really provide value.
Businesses Need To Gain A Better Understanding Of Search Intent 
It's not always possible to tell what a person is really looking for by what they type into a search engine. This is where user intent comes into play. 
User intent has always been important to Google, but it should be important to you, too. It's time for business to really start thinking about user intent when developing SEO strategies. When you have a clear understanding of what your audience is looking for, you can put yourself in a better position to meet their needs. For example, you may want to include more long-tail keyword opportunities in your strategy. 
If you haven't been thinking about user intent in the past, this is something you'll definitely want to start doing in the future. Otherwise, you could miss out on some major ranking opportunities. 
Video SEO Is Becoming More Important 
Written content is still very valuable, but video content has also been getting more popular over the last several years. Videos can sometimes allow you to communicate things in ways that blog posts don't. Despite their differences, though, optimization is still necessary. Optimizing your videos for search engines can really help boost your website's reputation. This is another way you can establish trust and expertise. Video content is also great for social media platforms such as Instagram and Twitter. 
Set Your Website Up For Success
Now that you know about these trends, it's time to make sure you're putting this information to good use. Just because you don't have time to handle your SEO yourself doesn't mean that your website has to suffer. At Local SEO Search, we're more than happy to help. 
Our team has all of the tools and knowledge to stay on top of the latest trends and changes in the SEO world. Contact us today for a free consultation to learn more about how we can take your SEO to the next level.