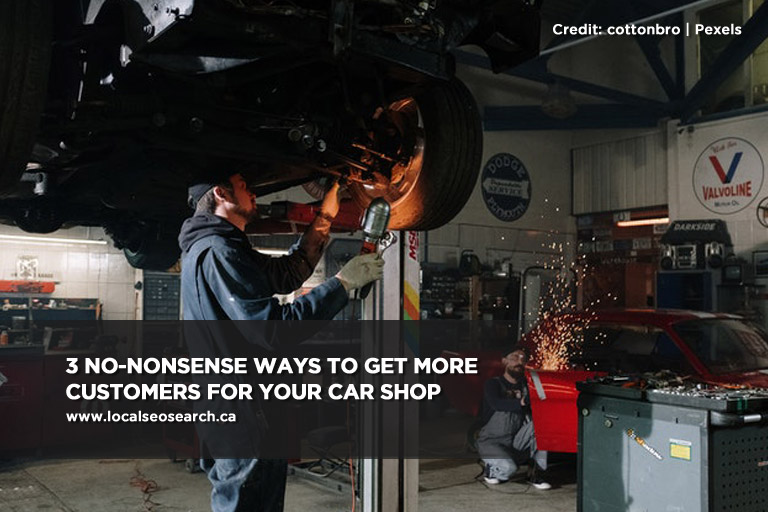 According to the 2019 statistics, there are about 35.7 million vehicles registered across Canada. And all of these vehicles require regular tuning and maintenance to remain in top shape and to prevent accidents.
If you're a business owner providing any auto-related services anywhere in the country, what this statistic tells you is that you have a steady flow of business waiting for you to capture!
But how can you get these drivers to become your customers? And most importantly, how can you get these drivers, especially those new in your area, to know that your shop exists?
The short and long answer is this: search engine optimization (SEO). 
In this post, we'll show you how you can take advantage of SEO to attract drivers in your local area and make them become your regular clients.
But first, let's unravel what SEO is and why it's a powerful strategy to get more customers.
Why is SEO Important?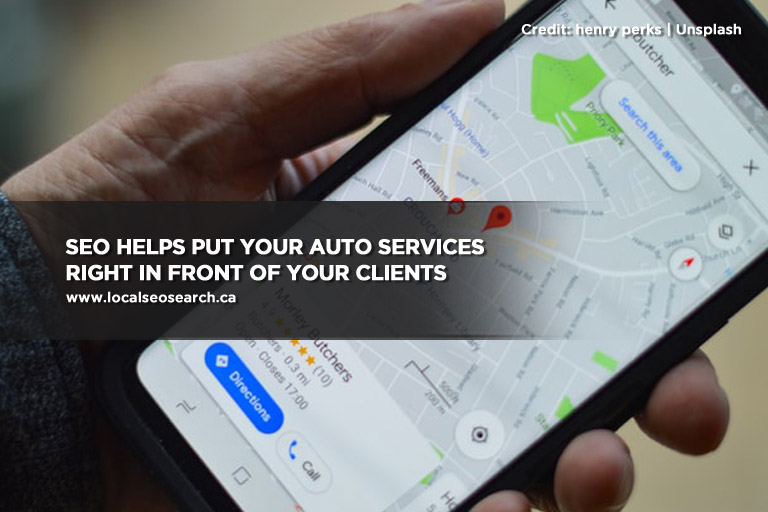 Nowadays, people use Google to get leads to services to fulfill a need. 
For instance, someone who just relocated to your neighbourhood will need information on the nearest car repair shop they can go to for their car's much-needed seasonal maintenance. 
Or a first-time car owner will go looking for a reliable mechanic who can assist them with oil changes, tire rotations, and fluid top ups.
Google is their refuge for these types of queries. At any point, they will perform a quick search on their phone to get all the information they need. And customers are more likely to contact businesses that appear at the top of Google's search results pages.
You'll want to be included on Google's Local Pack or the list of businesses that appear on the first page of results for local search queries. This is important so your customers will instantly find you when they search for your services. 
The way to put your business on the Local Pack is through SEO.
Search engine optimization is the method of optimizing your web pages for 2 main goals: to increase your search engine ranking and direct more visitors to your site. 
Keep in mind that a high rank isn't accomplished overnight. It requires a solid and consistent execution of SEO best practices. And you'll have to be patient enough to stick it out for months (or even years) until you could see favourable results.
So, what are the SEO strategies you should be implementing NOW to start working your way to the Local Pack?
Read on as we let you in on some insider tips.
Implement These 3 SEO Strategies to Attract More Customers to Your Shop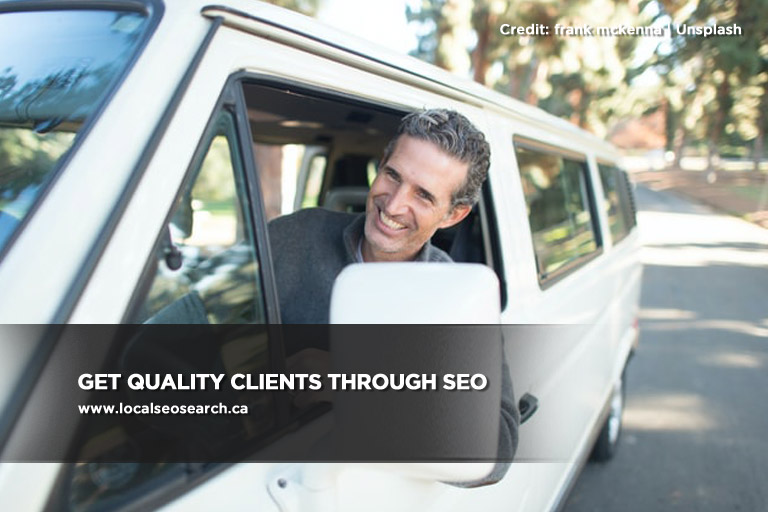 Just like your traditional business card or flier, your website serves as the face of your business in the online sphere. It should contain all information about your shop, your services, your address, and contact number. 
Use your website to establish a great first impression about your auto repair shop. Add stunning photos of your shop, your team, etc. 
Strategy 2: Maximize Social Proof
Remember to go hard on social proof by publishing reviews and testimonials on your website. After all, your customers will want to know that they can trust you based on what your previous customers have to say about your shop. 
Word-of-mouth referrals prove effective in bringing in new and repeat business to your shop. But some people may not get quality referrals from their family and friends, and this is why they go to search engines and social media to look for opinions from other people.
Reviews and testimonials prominently displayed on your website, social media pages, and Google My Business page help your target customers make an informed decision. It gives them a better idea of the quality of your services and how you strive hard to deliver value to your clientele.
Allow people to leave reviews about your shop on all your online platforms. Gather testimonials from your loyal and satisfied clients. And make sure to reply to all of them, as this gives others the impression that you care about your customers.
Strategy 3: Localize and Specialize
Google is easily the best place for promoting your offers to different markets. It's like a huge directory of all the businesses and their products. 
But given its vastness (and the fact that you're competing against other auto repair shops), it's important that you customize your content and messaging for a specific market. This narrows down the competition, and helps you make more customized services for the clients that you really want to get.
One way to do this is to think local. Develop an SEO plan that aims to capture customers in your area. Use keywords and search terms that these locals are using to locate your services. 
You can also focus on promoting your core or popular services. What are the services that you're most known for? What services are in demand in your area? Or what types of services do your target customers often avail? Position your shop as an expert of these services.
Once you've identified your target customers and the types of services you want to be known for, adjust your website content based on this information. Your ideal customers should feel like you're speaking directly to them when they visit your site.
Conclusion
In this golden age of information, it's become a must for service-based businesses to build an active online presence. And car repair shops are not an exception. 
Get active online, build an impressive website, use relevant local keywords, and tailor your messages to the needs of your target market. Leverage SEO to increase your ranking so your company will be the first one people see when they search for your services on Google.
Related Posts