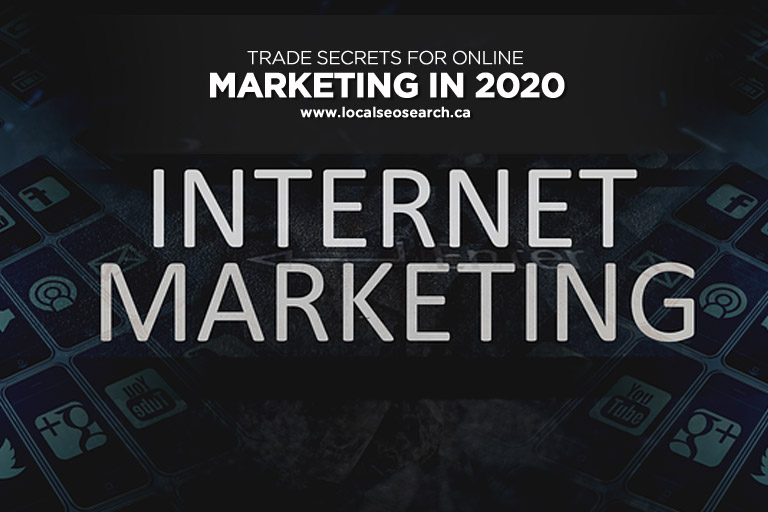 How can you be successful with online marketing in 2020?
Unfortunately, there's not a single sure-fire strategy. Instead, online marketing relies on having a toolbox of tactics that you use regularly. A lot of small businesses wonder what should be in their toolbox.
Are you missing a key strategy? Are you still relying on old tools that no longer work? It's time to find out!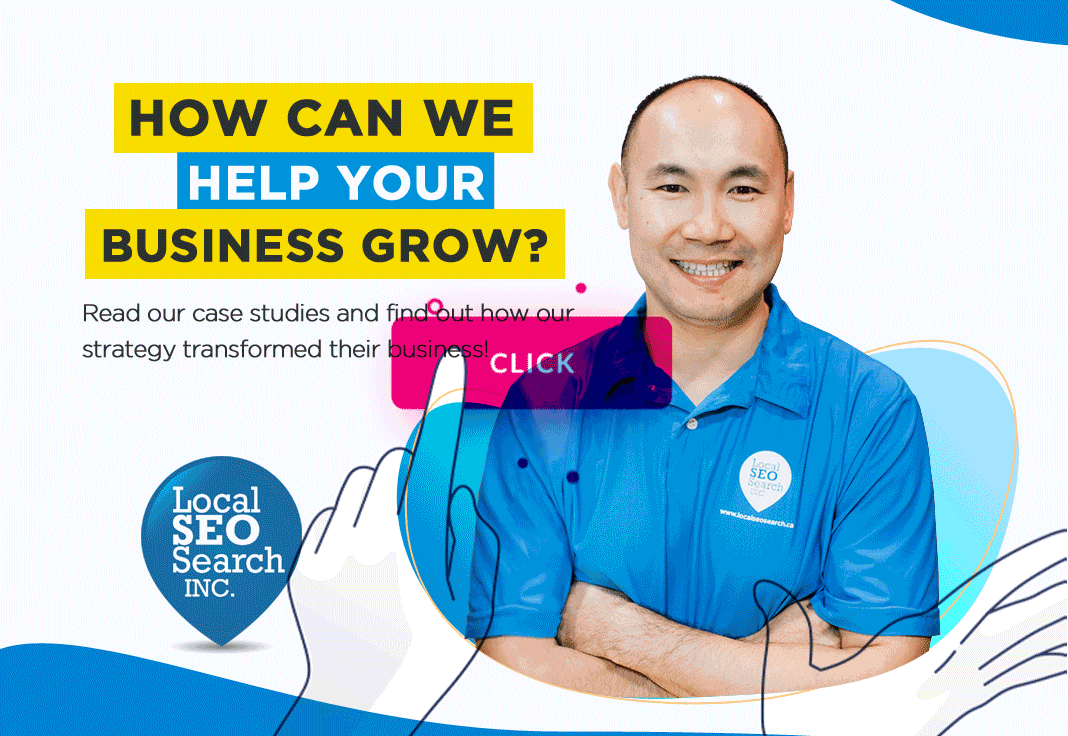 Here are the tricks of the trade when it comes to succeeding in online marketing in 2020.
Your Website is Your Home Base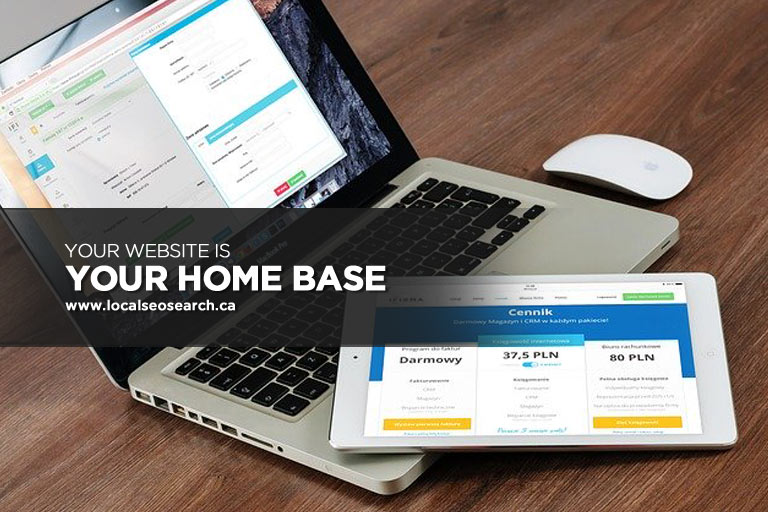 The first essential element is making sure you have an attractive and easy-to-use website. You should have your own domain name and hosting.
Why can't you simply use social media, Etsy, Amazon, or eBay and skip having your own website?
Think about it like this: it's the difference between owning your own home and renting one. When you rent, you have to follow the owner's rules and limits. You can't do certain things. You don't control how much you pay — they can change rent every year. The owner can even decide to sell the property and leave you without a place to live!
When you own your home, on the other hand, you have control. You can have pets, paint, renovate, and much more. You don't have to worry about someone else's rules or guidelines. It's all yours!
When you have your own website, you own your home. You set the rules. You can advertise, offer freebies as an opt-in, and make any kind of sales offer you want.
On the other hand, using a third-party platform is like renting. You have to follow their rules and pay their prices. You can get banned for any reason — or no reason — and lose your business entirely. It's simply not a secure way to build a business.
Understanding Search Engine Optimization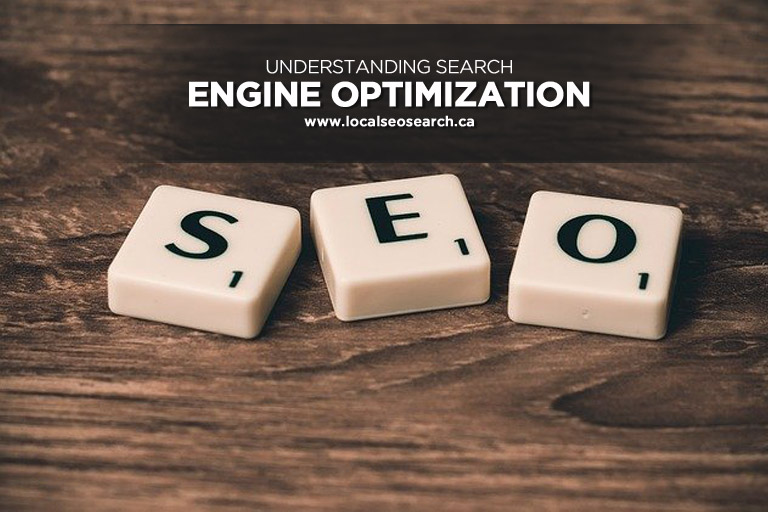 Search engine optimization (SEO) positions your website to rank well in Google's search results. This is essential, because you want to make sure that prospects who look for terms related to your industry and products can find you.
There are several aspects of SEO to consider. Here are the most important.
On-Site Optimization
On-site optimization refers to the things you can do on your website to boost your standing with Google. One of the most commonly mentioned is using the right keywords in your content.
You want to choose keywords that have good search volume but aren't too competitive. Depending on your business, you may want to use local keywords or long-tail keywords. Local keywords contain a reference to your city or province and are very effective for targeting local prospects and customers. Long-tail keywords contain three or more words and can be helpful at targeting your specific product or niche.
You should also include internal links between your pages. For instance, a blog post might link to one or more product pages and your contact page. Internal links help boost the overall profile of your pages and improve their chances of ranking highly.
Your page should also be optimized for mobile. Google started including mobile optimization as a ranking factor several years ago, so if you haven't made this move, it may be why you're not ranking well!
Off-Site Optimization
Off-site optimization refers to strategies that are not on your website but affect how Google views your pages. Google's big focus for 2020 is on EAT – your expertise, authority, and trust factors.
One of the most important things to do is claim your Google My Business page. This page gives information about your location, hours, products, and services. Google uses this information for everything from its Local Pack results to helping searchers find the products you offer.
Secondly, you need to encourage reviews from customers as much as you can. Reviews are a strong signal to Google about whether your business is reputable and professional. Encourage people to leave reviews on Google or other high-quality platforms. However, do not fall for the pressure tactics of review platforms that require payment to display reviews. You're better off without them – stick with your Google business page.
Finally, you still need to be working on link-building. The more authoritative and high-quality pages that link to your website, the higher your EAT will be. Getting quoted in a news source, featured in a high-quality blog, or interviewed in a relevant publication will all make a big difference.
Security and Site Speed
Part of your EAT will have to do with how secure your website is. Google reviews both load times and security measures when determining who ranks highly for a given search term. If you don't have the HTTPS protocol, you need to get it right away.
You should also include privacy and security notices on your website, along with a cookie disclosure if you use them. Use caching to boost your site's load time and be sure images aren't too large.
Be sure you use proper encryption for data and securely store user information if you keep it for future purchases. These steps not only boost your SEO, but they also help customers feel like they can trust buying from you!
Use Social Media to Build Your Brand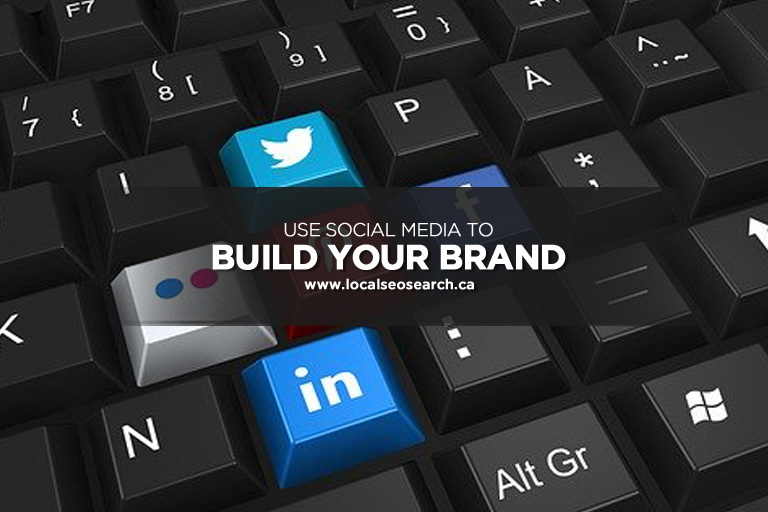 We mentioned earlier that social media or a sales platform shouldn't replace your website, but that doesn't mean you should use them to build your business. Quite the opposite – it's essential to meet your prospects where they spend the most time!
Millions of people use social media every day, and each platform has excellent data that allows you to target ads very precisely. But that doesn't mean you should jump online and try to be everywhere at once. Instead, follow these social media best practices.
Know Your Audience
The first step is to think about who you're marketing to. If you're focused on a young audience, Instagram or TikTok will be platforms you want to use. If you're working with adults or older folks, a platform like Facebook is ideal. For women or moms, consider Pinterest.
It's vital to have a consistent presence, so don't spread yourself too thin. Consider starting with one platform and building up a following before trying to capture an audience on others. However, go ahead and claim your company name on all the platforms now – you don't want them to be taken when you're ready to expand.
Use Video
A picture is worth 1,000 words, and video is worth even more. 83% of those that use video say they help with lead generation, and 87% say video increases traffic to their website.
You don't have to have a ton of money to do well with video marketing. All you need is a simple cell phone to get started. You can invest in more advanced video production later if you want to, but you may find that candid live video is perfect for connecting with your audience.
Be Aware of Public Sentiment
Finally, be aware that social media can be a volatile place for those who cross the line of what's considered socially acceptable. If you schedule posts in advance, be sure to monitor the news cycle to ensure your posts won't clash with public sentiment.
If you jump into trending topics, be sure you're doing so in a way that makes sense to your prospects and customers, and not in a way that co-opts or degrades the topic. The social media public can be extremely harsh if you upset them. As a business, it's best to be as sensitive as possible.
Get Started With Online Marketing Today
We've just scratched the surface of the primary drivers of online marketing in 2020, and as you can see, there's a lot there! Given that you're also trying to run a business, it may seem overwhelming.
It doesn't have to be. That's where Local SEO Search can help. We've helped over 10,000 businesses in a variety of industries succeed online, and we'd love to help you as well.
Ready to get started? Contact us today!
Related Posts