SEO for manufacturing companies has become an essential part of business growth. Since the majority of people now begin their buyer's journey with a Google search, it's essential that your website has a strong online presence that includes ranking high in search engine results.
At the same time, though, many businesses fail to understand the proper way to implement SEO strategies which can leave them feeling disappointed with the results. While it's important to implement SEO into your marketing strategy, it's also important that it be done right. Let's talk about 5 SEO mistakes manufacturing companies should avoid. 
Not Setting Specific Goals
No matter what kind of marketing your business is doing, goal setting is a must. Without setting clear goals, you'll have no way of really knowing if what you're doing is working. Before implementing SEO into your marketing plan, you need to have a clear idea of what you're hoping to accomplish. 
For example, is there a specific keyword you want to rank for? Is there a certain page on your website that you're hoping to bring more traffic to? Once you have these goals solidified, it'll be easier to develop a strategy that helps your business grow organically.
In addition to having clear goals, you also want to ensure that you are tracking your progress. Not only will the data you collect let you know whether or not your strategy is working, but it can also benefit you in other areas of the business. 
Trying to Handle Everything Yourself
As a business owner, you may be tempted to try and save money by doing your SEO by yourself. However, it may only end up costing you more money in the long run. Allowing an expert to manage your SEO can help ensure more positive results. Someone with knowledge of SEO and how it works will have a better understanding of what needs to be done to improve your website's ranking. On top of that, they will know exactly which tools to use and how to use them.
That said, you should definitely do your research before hiring an SEO agency. Be sure to look up reviews and ask questions about their experience and approach so you can feel confident that it will be a good fit. 
Expecting Instant Results
One of the biggest mistakes people make when getting started with SEO is thinking that they're going to see results right away. That simply isn't the case. It typically takes 4-6 months to see results. Keep this in mind when researching SEO agencies and be cautious of anyone who promises you instant results. 
Once SEO does start working, though, it can be a great long term investment for your business. 
Thinking Link Building Is The Only Part Of SEO That Matters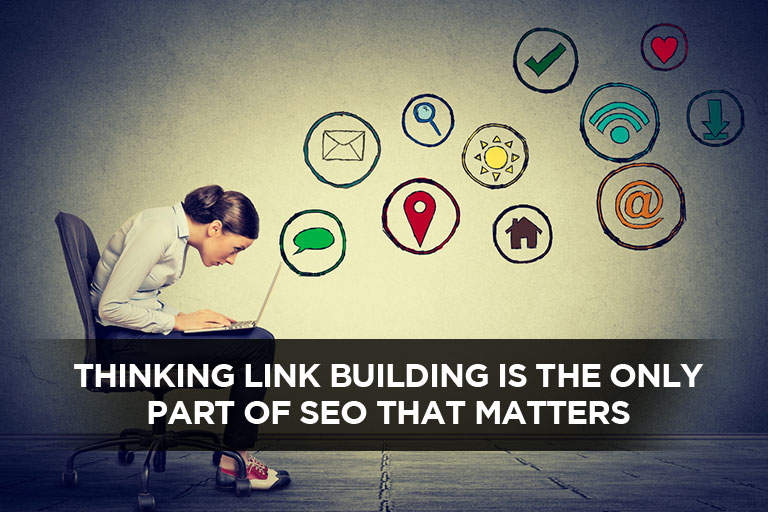 When people have a baseline understanding of SEO, they tend to think that building inks is the only thing that can improve their rankings. It's true that link building continues to be a factor in ranking, but it isn't the only one. Google's algorithm considers more than 200 factors to determine where a website should rank. As a result, are several other tactics that should be used to improve your website's SEO. 
Publishing original content is a must for your business. By creating content, you can help establish your business as an authority in your industry. In turn, this will help build trust with your customers who will then be more likely to spend money with your business. Your content strategy should include things like blog posts, infographics, and even videos. However, it's important to note that your business should also be focused on the quality of the content and not just producing a high volume. 
Other ways you can improve your SEO include improving your website's speed and making sure that it is mobile friendly. 
Not Understanding User Intent
If you're familiar with other forms of marketing, you know that understanding your audience is a must. This is also true when it comes to SEO. Not only do you want to do research to see what kinds of keywords you should be ranking for, but you should also understand the intent behind those keywords. By understanding why people are searching for certain things, you can put your business in a position to give your audience exactly what it's looking for. 
We Can Help You Avoid Major Mistakes
As mentioned earlier, working with an SEO expert is the best way to steer clear of any mistakes that could negatively affect your website's ranking. Here are Local SEO Search, we have years of experience helping businesses like yours. We take pride in creating successful SEO strategies and we are driven by results. Contact us today to set up a free consultation to learn more about our SEO work and other services.