You know that a website is essential for your business — it serves as your online storefront and much more. However, is your site working as hard for you as it should be?
A well-designed and properly optimized website should be your best salesperson. The site works around the clock, seven days a week, and never needs a break or a vacation. If your website isn't making you money, it should be!
Here's what you need to know to get your website to work as hard as you do.
Money Maker #1: Reviews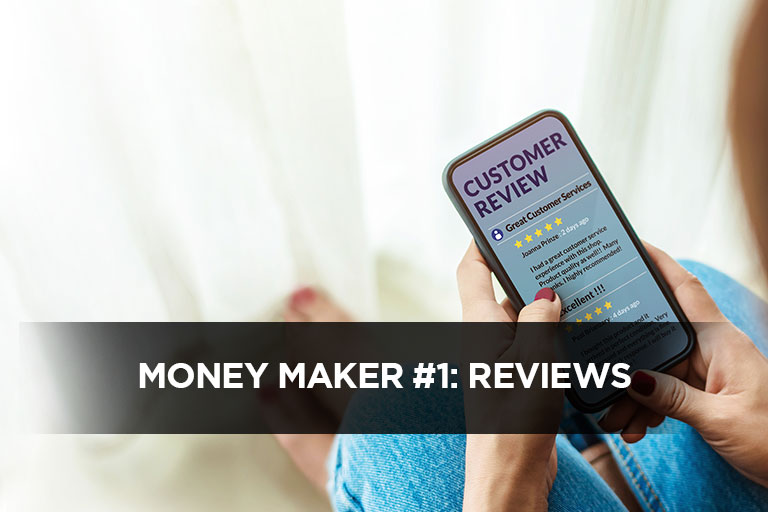 A full 84% of people trust reviews as much as they trust a personal recommendation from a friend or family member. That means that reviews are a key money maker for your business. 
Most of your reviews are probably on your Google Business page, and that's fine. However, since they're public, you can use them on your website as well. Why not have a section of your website that rotates through reviews and showcases your good work? 
Along with reviews, don't overlook the power of testimonials and case studies. Having these on your website can make a huge difference in sales, especially if you have a B2B business.
Money Maker #2: Local Targeting
Local SEO is a significant factor when it comes to your business standing out from the crowd. After all, you exist in your local community and your customers generally need a local provider of the products and services you offer.
Someone in Toronto can't get lawn care from a company in Quebec — they need someone in their neighbourhood. By targeting local keywords on your product and service pages, you can show up as relevant for people entering Google queries in those areas. That helps you rank more highly, bringing in website traffic and new leads. 
Local targeting is a key differentiating factor for small businesses. Take advantage of it and put your website to work!
Money Maker #3: Direct Sales Online
Wondering how websites make money if no one comes to your store? As we all learned during COVID-19, businesses need a way to make sales when people can't leave home. That's why having direct sales available on your website is important. 
If you sell products, it's fairly simple to understand how you can provide online sales. You simply set up an ecommerce store, list your products, and use a payment processor to accept online payments. Then you ship your products to your customers.
However, selling services online might be less obvious. There are ways to do it, however. If you provide outdoor services, such as lawn care, you can provide online ordering. Then your staff can go and complete the services without having contact with the customer.
You can also provide virtual services, such as online video counselling, or online video workouts. A customer can subscribe to these virtual services or pay per session.
Offering online services can not only offset lost business in difficult times, but it can also add valuable revenue to your business even in normal circumstances. There's no reason not to take advantage of selling directly from your website!
Money Maker #4: Partnering With Complementary Businesses
Our last answer to how website earn money is partnering with a complementary business. This means finding a business that caters to a similar audience but is not a competitor. For example, a pest control company and a lawn care business both focus on homeowners. By working together, you can refer business to each other.
Having a place on your website for complementary businesses to advertise, or offering a package deal to customers where they receive both services, can help your website earn you a lot more revenue.
Make sure that the other company is promoting the same thing on their website as well. If you offer ad space, get ad space from them also. Make sure they're promoting your bundle deal as heavily as you are. That way, you get the benefit of two business websites working together for your company, instead of just one.
Is Your Website Working Hard For You?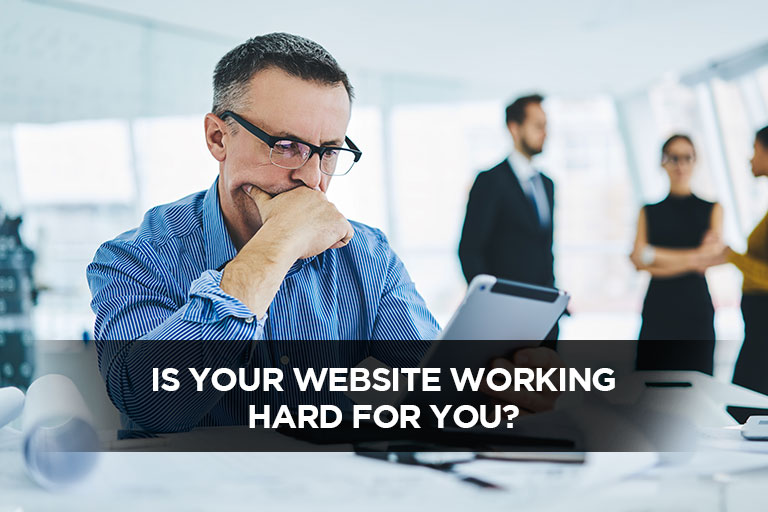 A website that works hard is the result of a clear strategy. You need excellent web design that's user-focused, along with the right SEO optimization and local keywords. Then, you strengthen your reputation by adding reviews, case studies, and testimonials to your website. That helps users who visit your site trust you and understand your high-quality work.
You can also partner with another complementary company to cross-promote. When you put these pieces together, your website will be the best salesperson on your team.
If that sounds like a lot to handle by yourself, we understand. Local SEO Search exists to help small businesses optimize their website and gain new leads and customers. Let us take care of the digital marketing while you focus on what you do best.
Contact us today for a free consultation!