Have you come up with an awesome SaaS product that you know your customers are going to love? Give yourself a pat on the back because you've already won half the battle. However, when rolling out your product, there are some things you want to avoid doing in order to give yourself the best chance at success. Making careless mistakes could seriously hurt your product and negatively impact your relationship with customers. 
The good news is that we're here to help. In this blog post, we'll go over five mistakes you'll want to avoid with your SaaS products.
Unclear Pricing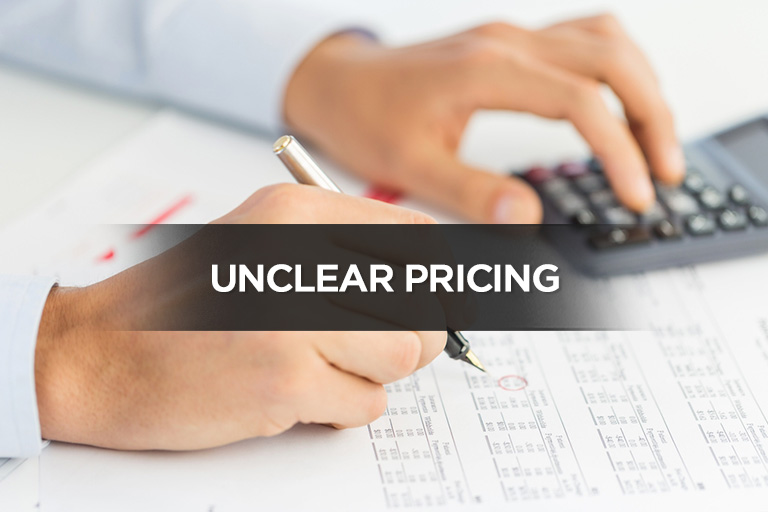 Finding the right price point for your product is extremely important. If you charge too much, you will drive people away in favor of more affordable options. However, if you charge too little, people may think that your product is low quality.
 Researching your competitors is a good idea to get a feel for what you should be charging. Setting the right price isn't the only thing that matters, though. There are also a few other things you'll want to keep in mind.
Offer pricing options – A one size fits all approach usually isn't a good idea for SaaS products. For example, an individual using your product shouldn't be charged the same price as an enterprise level client. That said, it's important to find balance between having enough pricing options and having too many.
Make sure your prices are visible – If people have a hard time finding out how much your product costs, they will probably move on to one of your competitors. Be sure that your pricing is clearly stated somewhere on your website. You may even want to set up a specific pricing page. 
Not Allowing Customization Options
All of the people who use your product aren't going to have the same needs, and that's perfectly fine. However, there are things you can do to make sure that everyone can have their needs met. 
Allowing your users to customize your software can help give them the best experience. Additionally, allowing for customization can also make your product more appealing to enterprise clients who may want to white-label your software for their business. 
Not Rolling Out Enough Updates
Let's face it, even the best SaaS products will get outdated eventually. For that reason, it's important to stay ahead of the curve and release regular updates for your product(s). Doing this lets people know that you are still committed to what you have to offer and you are looking for wars to make it better.  If customers start feeling like you're no longer interested in improving your product, they might look elsewhere. 
At the same time, however, you don't want to make changes too frequently as this can result in unnecessary bugs and ruin your customers' user experience. 
Ignoring Feedback From Customers 
When you're constantly working on a product, it can be easy to feel like you always know what's best. But in reality, customers know exactly what they want and they're usually willing to tell you. All you have to do is listen.
Take time to look at reviews and other forms of feedback from customers. Not only will this help you come up with ideas for new features, but it can also help you make improvements to existing ones. One of the great things about doing this kind of research is that it tends to be very inexpensive — oftentimes even free.
Poor Marketing Strategy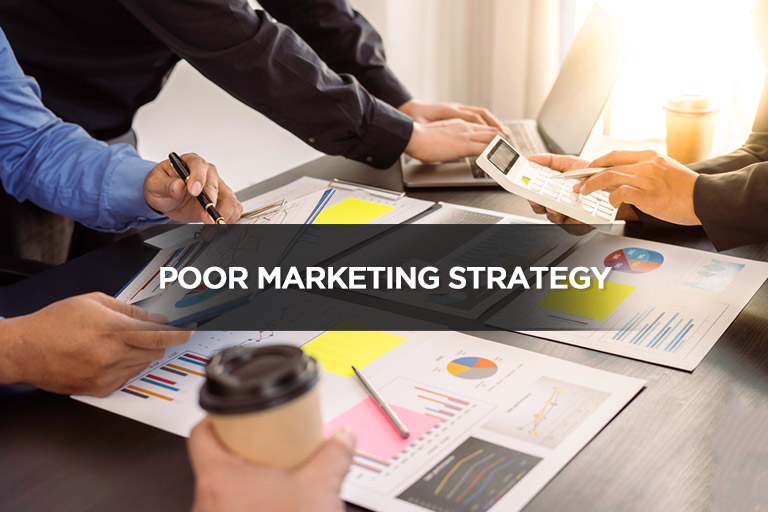 Failing to properly market your product is one of the worst mistakes you can make. No matter how wonderful it is, no one will purchase your product if they don't know what it is or don't understand how it works. For those reasons, you need to be serious about investing in marketing so that you can reach as many potential customers as possible. 
There are lots of different ways to approach marketing, but search engine optimization (SEO) tends to be one of the most effective strategies because it puts you in a position to be seen by people who are already looking for what you have to offer as opposed to you going out and finding them.
By working with an experienced SEO/marketing agency, you can work towards establishing your business as one of the most trusted in the industry. 
We're Here To Help
Mistakes are inevitable in life, and running a business is no exception. However, now that you have a better idea of which mistakes to avoid, you can set yourself up for success. 
At Local SEO Search, we've looking forward to being able to help you through your journey. We offer top-notch SEO and digital marketing services that can help your business grow. Contact us today to get more information on what we can do for you.