There are lots of things that go into running a successful SaaS business, a great SEO strategy is one of them. Now that the internet has become such an important part of every buyer's journey, online visibility plays a major role in whether someone decides to spend money with a business.
By implementing a consistent SaaS SEO strategy, you can help take your business to the next level and create a more enjoyable experience for your present and future customers. Keep reading to get some helpful tips on creating a successful SEO strategy for your SaaS company. 
Improve Your Business' Credibility
Since the internet is often the first place that individuals or businesses look when researching a company, having an only presence is very important. If your business doesn't come up in any search results, it could raise a red flag that you're not credible. The moment your business starts to seem untrustworthy is the moment you could lose out on a potential sale. 
Implementing an SEO strategy can help ensure that your business appears in search engine results in a way that is professional and engaging. Once you establish a good level of trust with your audience, they will be more likely to purchase your SaaS product(s). On top of that, having a credible reputation can also help increase referrals and word of mouth recommendations. 
Attract High-Quality Leads To Your Website
In order to give your customers what they want, you have to know what they're looking for. A good SEO Strategy can help you do that. Part of implementing this strategy requires doing research on your target audience and the things they're searching for on the internet. With this information, you can tailor your strategy to fit these needs. 
This means that the people who end up finding your business online will likely be those who are genuinely interested in what you have to offer. In turn, this will increase your chances of converting leads into sales. 
Make Your Business More Competitive 
The business world can be very competitive, and this is particularly true in the SaaS industry. Finding ways to stay ahead of the curve could mean the difference in being number one in the SaaS industry or falling behind others. 
When people search for something on the internet, they're most likely to click on the results they find on the first page. More specifically, the website that earns the number one spot will typically get the most traffic. Having an SEO strategy can help your business outrank your competitors and make customers more likely to choose your company over another. 
Obtain Helpful Data
Data can be a very powerful tool for your SaaS business, but gathering useful data isn't always easy. This is where SEO can really be beneficial. Once you incorporate SEO into your marketing strategy, you'll see that it will help you learn lots of valuable things about your business and your customers. 
Data obtained through SEO can give you insight on your audience's habits. It can also help uncover useful details about the people who are most interested in your SaaS product(s). In addition to using this information to strengthen your SEO strategy over time, you can also use it as a way to improve your other marketing efforts. 
SEO Can Increase Your ROI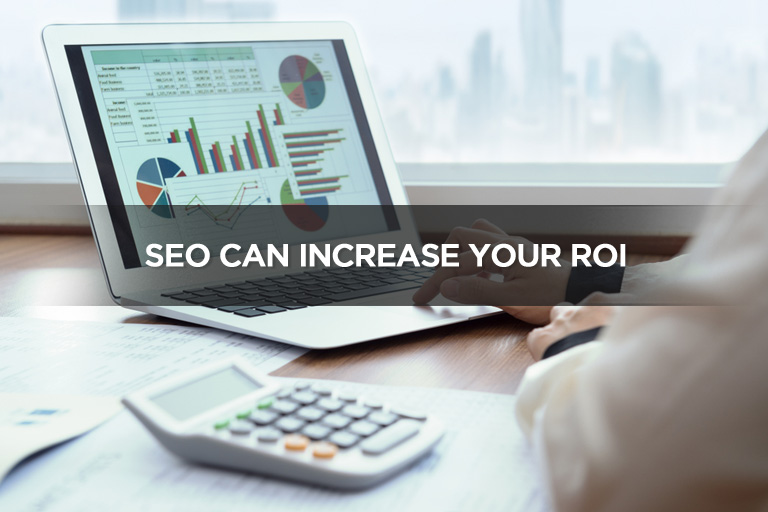 Most businesses budget a good portion of their revenue towards marketing. Unfortunately, though, many forms of marketing require lots of money for very little return. In order to keep your business profitable, you want to make sure that the money you put out will eventually make you more money. 
By working with a reputable B2B SEO agency, you will see that SEO is more cost effective than many other strategies. Not only is it more affordable, but it tends to yield much better results. For example, Intergrowth reports that leads generated through SEO have a 14.6% close rate compared to a 1.7% close rate from outbound leads. 
That said, it can take a few months to really see results from your SEO campaign so you'll need to be a little patient. However, once those results start rolling in you'll be thankful that you decided to stick with SEO. 
Start Building Your SaaS SEO Strategy Today
Even if you already have a great marketing plan, you'll still want to consider adding SEO to your strategy. The benefits we've discussed are just a few of the ways that SEO can help your business grow. If you're looking for someone to help you come up with a plan that will set your business up for success, we're more than happy to help. Contact us today for a free consultation.