Having high-quality web design is essential to building your brand and growing your business online. However, not all web design solutions are created equal. 
There are a lot of misconceptions about web design, especially among small and medium-sized business owners. We're here to help bust through the myths and understand the truth. That way, you'll get high-quality web design solutions that really make a difference for the bottom line of your business.
Are you ready to bust some myths? Let's get started.
Web Design is Simple
Creating a website today is easier than in the past. There are a variety of website builders and software programs that walk you through the process step-by-step. 
However, that doesn't mean that great design is simple. It's one thing to create a website. It's another to have a site that captures a visitor's attention right away, showcases your value, and engages a reader to click through for more content. 
Having a website you're proud of that acts as a 24/7 salesperson for your company isn't simple. That's why it pays to have a professional web design solutions company create your website.
Your New Website Will Immediately Rank on Page 1 of Google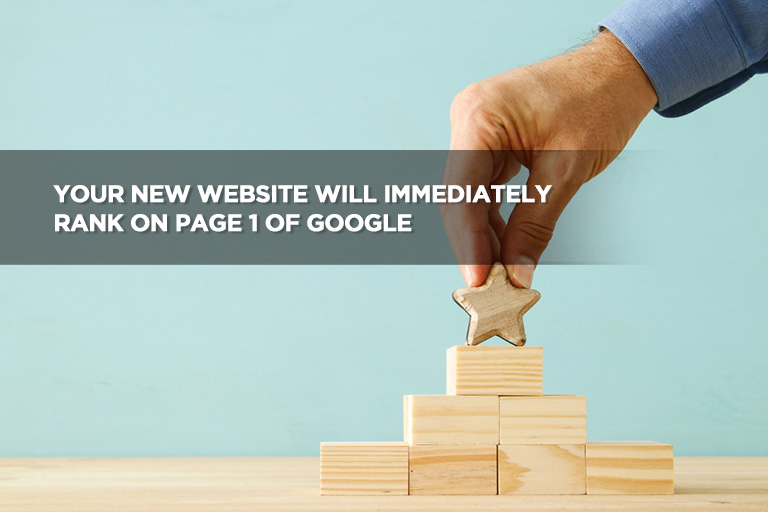 Now that you have a website, you should immediately hit the top of Google's rankings, right? Unfortunately not. The first problem is that many web designers don't include SEO optimization as part of their services. Without proper SEO, you won't rank at all, no matter how long you wait.
Secondly, even the best SEO optimization takes time to become effective. Google has to crawl your website, understand your content and niche, and begin to compile data about your authority and trustworthiness. Many of your competitors have already been trying to rank for these keywords for months or even years, so it will take time to get ahead of them.
When you create new, relevant, keyword-optimized content on a regular basis, you can move up the rankings. Over time, you can outrank competitors by creating a website that is superior in terms of Google's ranking criteria and relevance to your audience.
You Don't Need Content Until the Website is Done
Some people see web design as creating a beautiful frame. You don't need to decide what kinds of pictures to put in the frame until later when the frame is complete. Unfortunately, a website is different. Your content is the most important part of your website, and no amount of design will beautify bad content.
Creating high-quality content for your homepage, service and product pages, and more helps you focus. You need to be absolutely clear on what your business is about and who your company serves. The content will help you capture attention and give an immediate offer that creates an excellent first impression.
Content is also what helps Google understand your focus and niche. You can't rank well in Google until there are keywords and indicators of authority. Content is how that's created.
Your Website is the Only Online Presence You Need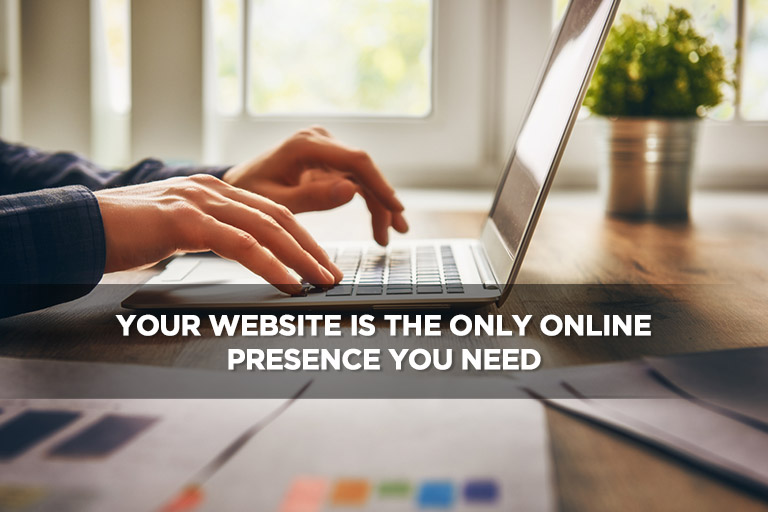 A great website with excellent design is the foundation of your online presence. However, it's not the fullness of it. In order to put your website to work and boost its effectiveness, you need other pieces of digital marketing as well.
For instance, you should claim your Google My Business page and fill it out completely. Make sure the company name, address, and phone number match your website. Give additional information about your business, include photos, and more. A robust Google My Business page is an important part of establishing your trustworthiness and authority online.
Google My Business also provides a platform for reviews and can help you rank in Google's Local Pack. The Local Pack highlights nearby businesses that match the search term, and includes a map, reviews, and other information.
After Google My Business, consider having at least one social media account. If you enjoy making videos, a YouTube page can give you additional opportunities to rank well in Google search. Facebook is another great place to connect with your ideal customers.
Social media helps you build a community around your business, which can help improve your brand reputation and drive business to your store.
Google My Business and social media are only two examples of additional digital marketing. There are other opportunities as well. When you use multiple digital marketing strategies, you'll have the best results.
Know the Truth About Web Design Solutions
Web design solutions can make a huge difference to your business. Having an online presence helps you reach new audiences, attract ideal leads, and connect with ready-to-buy customers. 
However, if you're believing myths about web design, you might make the wrong decisions and hurt your efforts to grow online. Now that you know the truth, it's time to improve your digital marketing. Contact us to get started today!