As more and more people turn to the internet during their buyer's journey, having a website has become increasingly important. In fact, at this point nearly 65% of small businesses have a website. However, if you're going to invest in a website you want to make sure that it looks good and works well for your users. For those reasons, it is recommended that you hire a professional to design your site. However, with so many web design companies out there, it can be difficult to know how to find the ideal fit for you.
The good news is that there are some things you can do to determine whether a web design company has the right approach to meet your needs. Let's talk about some of the questions you should ask web design companies before hiring. 
Do You Have Experience Developing Websites In My Industry?
It can be easy to look at websites and think they're all the same, but that isn't entirely true. Different industries have different standards for what is expected from a website. Before hiring a web design company, you should ask if the designers have ever created a website in your industry. If the answer is yes, you should ask to see some examples so you can get a feel for how they work. If the answer is no, you may want to continue looking. 
Will You Be Creating A Custom Site or Using a Template?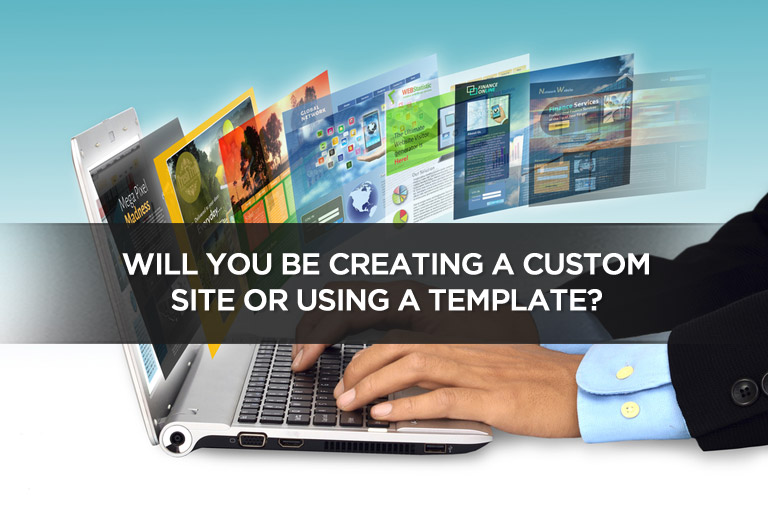 When paying for a website, you should have a general understanding of the difference between custom websites and websites created using a template. Custom websites are more expensive because they are built entirely from scratch. All of the coding should be done by the web design company. 
On the other hand, templates/themes are pre-built. However, they can be customized to fit your needs. Depending on your needs and your budget, a template may be perfectly fine for you. But, if you are paying for a custom website, you need to verify that's what you're getting. 
Do I Need To Provide the Content for My Website?
Every website needs content. Before hiring a web design company, you should verify who is responsible for providing it. While it's true that most web designers won't write the copy for your website, some companies will contract copy writers to handle the written content on your website. Additionally, there are web design companies that will source images for you as well.
In some cases, though, you will have to find a copywriter on your own and supply the content to the web designer.
Do You Offer Any Additional Services?
After spending money to have a beautiful website built, you want it to be seen by as many people as possible, right? There are many web design companies that offer additional services such as SEO and other forms of digital marketing. 
Inquiring about additional services will let you know if the company will serve as a one stop shop, or if you'll need to go elsewhere for your digital marketing needs. 
How Long Will The Project Take?
Any time you hire someone to complete a project, it's important that the expectations are clearly understood. One of the most important expectations is the deadline. You'll definitely want to ask for a timeline so you can get a good idea of when you can expect the website to be complete. 
In addition to this question, you should also find out what communication methods the company previews. This way, if you do decide to move forward with the company, you'll know exactly how to reach out for updates, questions, or concerns. 
Will I Own The Website And Its Content?
One of the most important things you can do is find out who will own the website and all of its content when the project is complete. It's essential that you make sure the domain and web hosting are registered in your name. You also need to ensure that you have access to all of the website files. If not, you could find yourself in a sticky situation should you decide to stop working with the company. 
How Many Pages Will My Website Have?
Most websites consist of five core pages: home, about, contact, product/services, and a blog. However, there are situations where you'll been more than five pages. Before hiring a web design company you should know exactly how many pages are being included in the price you've been quoted. 
Turn Your Dream Website Into A Reality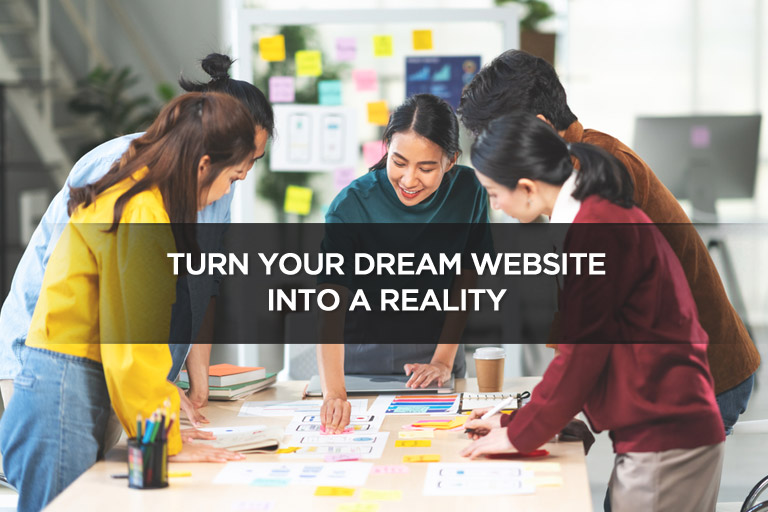 Whether you're starting from scratch or looking to give your existing website a facelift, an experienced web design company can help you get the website you've always wanted. At Local SEO Search, we pride ourselves on building attractive and user-friendly websites. In addition to designing your site, we also have the tools to help you market it. 
Don't hesitate to contact us today to schedule a free consultation to learn more about our  services.