Many times when a business owner looks at creating a website, they see it as an expense. Because it costs money, you might feel like putting it off or not investing in your website beyond creating a static site with your contact information.
Unfortunately, you'd be making a major mistake. The truth is that websites don't cost money, they make money. In fact, a high-quality business website can be the hardest working salesperson on your team.
Let's take a look at the costs and benefits of a well-optimized business website.
Website Investment Costs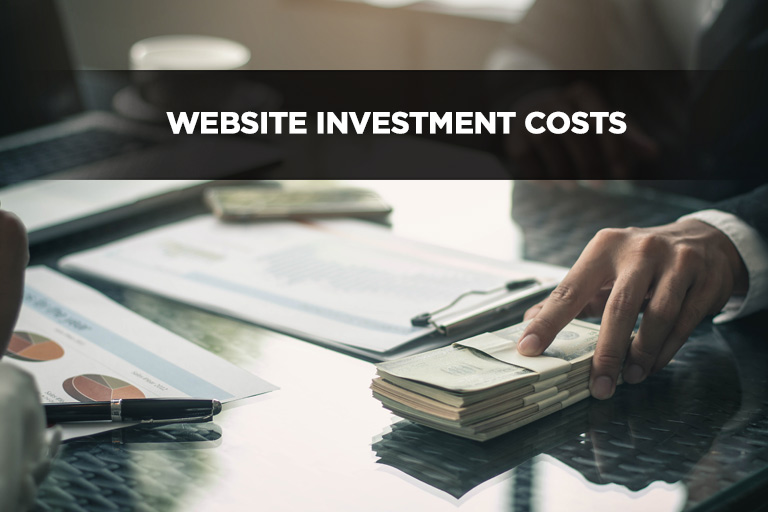 Do websites cost money? In the beginning, yes. Like everything in business, you do have to invest in your website to get it set up so that it can start making you money. The good news is that those costs are often far less than you think.
Here are the investments you'll need to make:
Domain name
Website Hosting
Website Design
Optimization
A domain name costs a few dollars a year. Your hosting will be more expensive, but it's worth it to get good quality so that your site loads quickly, is safe from hackers, and you have excellent customer service if your website goes down. Choose a plan that matches your current website traffic with an option to grow as your business grows.
Website design is a one-time investment that pays off significantly in terms of user engagement, new leads, and sales. You may need to refresh your design every few years, but the initial investment is the big one.
Finally, optimization is also an up-front investment that will need maintenance over time. However, optimization is what allows consumers to find your website and engage with your company. You can't afford to invest in a website that no one sees!
How a Website Makes You Money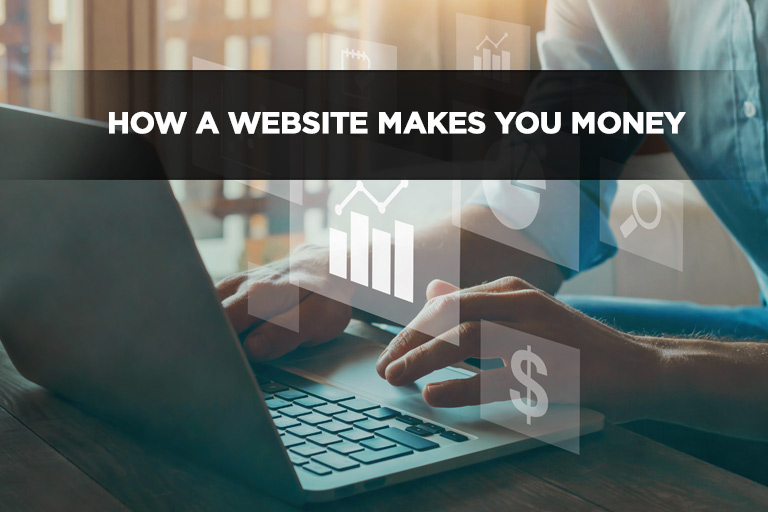 Now we're into the good stuff. You've invested in your website, and it's time to look at your ROI. What are some ways your website will build your business and improve your profits?
Bringing Customers to You
Generally, when you advertise your business, you have to go to customers. Whether you use social media ads or radio ads, you're interrupting what your ideal customer is doing in order to present them with your message.
That means that they aren't necessarily receptive to your message, even if they need what you offer. In fact, research shows that ads decrease a consumer's willingness to pay for your products and services.
But a well-optimized website changes that. When your website is positioned correctly, consumers will find it naturally when they are searching for information about what you do. That means they discover your products and services exactly when they need them most.
A website doesn't just make you more visible, it brings you customers when they are most ready to buy. You can't beat that!
Allowing You to Sell Online
Ecommerce boomed during the COVID-19 pandemic, and many new online buyers will likely continue to shop from the convenience of their homes. Having the option to sell your products online can help your business grow even in difficult times.
You can create an online store, accept payments, and ship products to consumers. You can even outsource the shipping if that works best for your business.
Whether your customers simply enjoy buying online or a pandemic forces everyone to stay home, having an easy-to-find website with products for sale can help you grow in any environment.
Building Relationships With Consumers
Not everyone who encounters your brand will be ready to buy right away. In fact, many are not. They need to get to know your business as an authority and an expert that they can turn to when they need help.
Your website does that for you. When you have videos, blog posts, and more showcasing how you understand your customers' problems and solve them, a visitor will come to know, like, and trust you. Reviews, testimonials, and case studies show how your products and services work in real people's lives.
A business website not only converts ready-to-buy visitors quickly and easily but also nurtures your relationship with leads until they become ready to buy. And all of this without a salary, sick time, or vacation days!
Your Website Provides a Great Return on Investment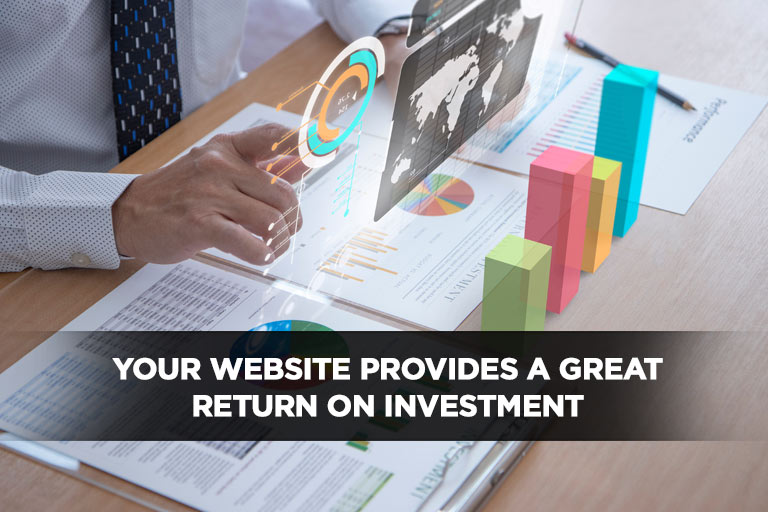 When you invest in a website, it's not a sunk cost that sits online and doesn't do anything. Instead, your website works hard for you as it presents your products and services to ready-to-buy customers, allows them to purchase without leaving home, and builds relationships with leads.
If you want a website that makes your business money, you're in the right place. Local SEO Search can create and optimize your company website so it becomes the biggest asset your business owns. Contact us today to learn more!