Creating a Google My Business page is one of the best steps you can take to improve your online marketing. It's a great way to put your business on the map and make Google more aware you exist. However, creating a page isn't the only benefit you get. You also have the ability to make a simple GMB website to strengthen your online presence.
Why You Should Build a Website with Google
A website is a crucial part of your digital marketing strategy. For small businesses that don't have one or can't afford professional solutions, building a free Google business website is a good starting point. Even if you already have a site, it's often a good idea to invest some time in optimizing your GMB this way. The more of Google's services you use, the bigger you make your presence, and the easier it is for prospective customers to find you.
Who Can Benefit from Making Free Websites on Google?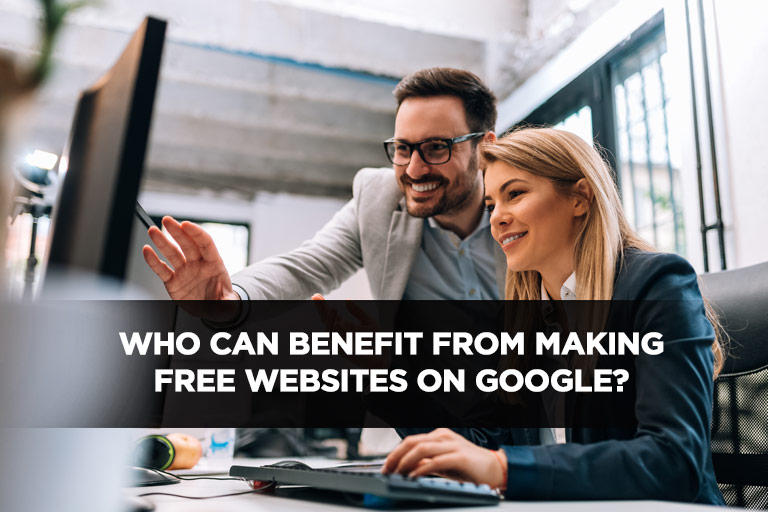 In general, small businesses can benefit most from learning how to create websites on Google. Smaller businesses don't always have the resources to build more elaborate sites, so this can be a good alternative. Specifically, some of the businesses that can benefit greatly from using GMB include:
Business owners building their first site.
Businesses that benefit from having plenty of images without the need for context, e.g. furniture makers or freelance photographers.
Business owners looking for an eye-catching Contact Us page to increase customer engagement.
How to Create Your Own Website on Google
Keep these steps in mind to make setting up your GMB site simple and easy.
Log-in to your Google accountStart by logging in to your Google account to visit your GMB page.
Use your dashboard to customize your siteOnce you login, you'll be greeted by your dashboard. The dashboard shows you the metrics of your GMB listing and allows you to customize it with your information, images, and other pertinent information. From here, you can take your first step toward building your Google business website.
Click on the "Website" tab to start building the siteClick on the menu to bring up your options, then click "website." From here, Google can auto-generate a basic site based on what it thinks it knows about your business. You can customize some aspects of the page to put your best foot forward, so to speak. Some of the elements you can personalize include your cover image, themes, and text.For your cover image, Google automatically picks one for you. However, you can change the photo to one you find more appropriate if you wish. For the theme, you can choose a colour background and font. Choose the colour that best matches your business, and the font that's close to your branding. As for the text, the drop-down menu gives you a range of choices for buttons visitors can click. Choose the most logical one for what you want to offer your prospects. You can also change the headlines, subheadings, and About Us section to give your prospects an idea of who you are and what you have to offer. Finally, you can also bold, underline, and italicize your text, as well as add bullet points and link URLs back to your main site.
When you've added everything to your Google business site and you're satisfied with what you have, click the "Publish" button in the upper right-hand corner. As an added note, you also have the option of purchasing a domain within the publishing process. If you don't have a site yet, and if this is the only site you intend to use for your business, building a Google My Business website may be a good way to get yourself a basic site and start building your online presence.