Have you gotten to a place where you know it's time to hire an SEO professional to help with your strategy? If the answer is yes, that's great news. This probably means that your company is growing and you want to continue to stay competitive. 
While working with an SEO specialist can be one of the best ways to take your SEO to the next level, it's important to go with someone who can really help move your SEO in a positive direction. If you aren't sure where to start, don't worry; we've got you covered. We're going to break down some of the things to keep in mind as you embark on this next chapter in your SEO journey.
Keep reading to learn what to look for in a B2B SEO specialist. 
Specific B2B SEO Experience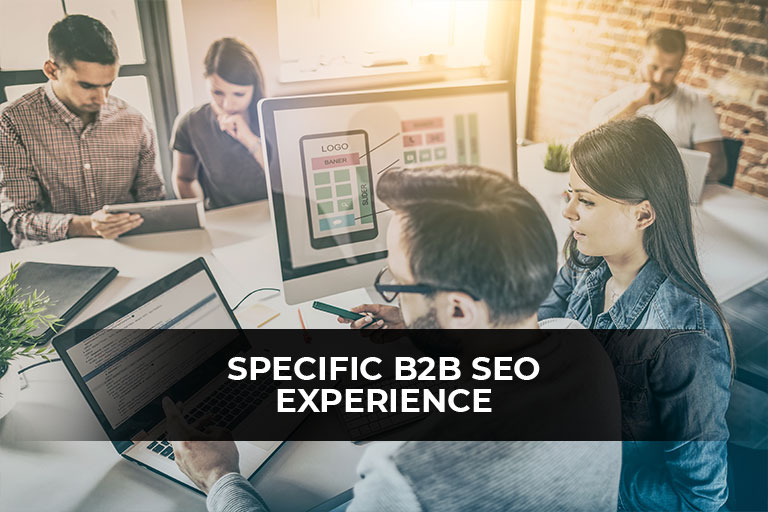 Most people know that it's important to find a B2B SEO specialist who has experience, but the truth is that you'll need to dig a little deeper in order to find the perfect fit. All SEO experience isn't the same, and it's important that the person you'll be working with has the kind of experience you'll need to be successful. For example, there is a difference between B2B and B2C SEO. If a person only has experience with B2C, that probably isn't an ideal match. 
You will also want to ensure that the person has experience in your niche. If you're in the SaaS industry but the SEO specialist has only worked in the medical field, they might not have the knowledge you'll need. 
Reviews and Testimonials 
Even though advances in technology have changed the way people learn about and contact businesses, word of mouth is still important. If you're going to trust your SEO strategy with someone, you want to make sure that the person has a proven track record of success.
Ideally, they will already have online reviews or testimonials that you can review on your own. However, if they don't, might want to think about asking if they have any they can show you. If they don't have any reviews or the ones they do have are poor, that is certainly a red flag. You can also ask if they have any case studies you can review to get a better idea of what they've done and the success they've had. 
An Understanding Of SEO Tools
Having knowledge about SEO and how it works is one thing, but an experienced SEO specialist should also be able to use the industry's most popular tools. After all, these tools will be essential for doing things like keyword research, conducting competitor analyses, and reviewing your backlink profile. 
An SEO specialist should be able to navigate these tools and also explain how they plan to use them to help improve your website's SEO. 
Communication Skills
Communication skills probably aren't something most people even think of when considering hiring an SEO specialist. In reality, though, it's one of the first things to consider. Handing the future of your website's SEO over to someone else is a big step. Not only do you want to feel confident that they have the skills and tools to get the job done, but it's also nice to know that you can easily get in contact if you have a question or concern. 
It's essential that you get a good feel for how the SEO specialist likes to communicate and when you can expect to hear back after reaching out to them. Setting these expectations early on can help avoid any confusion in the future. 
Knowledge Of A Variety Of SEO Techniques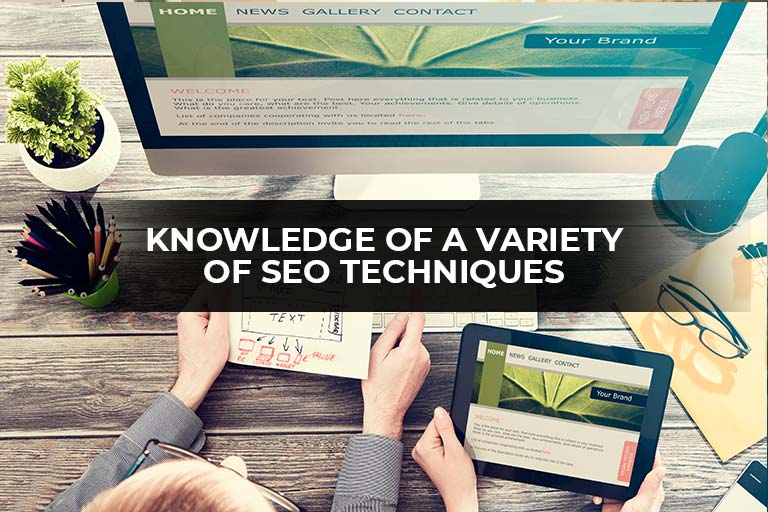 One of the reasons why SEO can get a little complicated is because it's made up of several moving parts. A good SEO strategy combines a number of things. If an SEO specialist only has experience and one area and not the other, this could present a problem for you and your website. 
One of the best ways to find out about the specialist's knowledge is to ask what kind of approach they would take with your strategy. If their focus tends to be in just one area and they're not able to explain why, this might be a sign that they're only familiar with one area of SEO. 
A Professional Can Take Your Strategy To The Next Level 
If your SEO has reached what appears to be a stand still, then it might be time to call in the professional reinforcements. By working with someone who has the experience and expertise to have you develop a strong strategy, you can free up your time and energy to focus on other areas of your business and continue to grow. 
At Local SEO Search, we have a team of professionals who are here to help your website generate more traffic. Contact us today to discuss some of the many ways we can help your business.