Your website is a vital asset for your business, and you need to be available 100% of the time. Unfortunately, sometimes that doesn't happen. If your website will not load, it's essential to figure out why and fix the problem right away.
It happens even to enormous companies: On Monday, October 4, 2021, Facebook and its fully-owned Whatsapp and Instagram apps were down for six hours. The company lost millions of dollars in that timeframe. You don't want that to happen to your company!
A non-loading website can result from a variety of problems. Here's a list that will help you troubleshoot the issue and make changes so that you don't have to worry about downtime in the future!
1. Make Sure Your Internet Connection is Strong
The first step to take is to ensure that the problem is with your website, and not just with your connection. Wireless connections, WiFi, and even wired internet connections can go down from time to time.
Check your internet connection and try to visit other websites. If those connections don't work either, the problem is probably with your computer rather than the business website. That's a relief! 
Try resetting your internet router or contact your internet provider to fix your connection. You can also double-check to ensure that you don't have other software or security programs that are interfering with your internet connection.
2. Check Your Spelling
This is a bit embarrassing, but it happens to all of us. Did you spell your business website name correctly? If you run JimsMowing.com and accidentally typed in JemsMowing.com, you're not going to get where you need to be.
Make sure that the website address you typed is correct. Or, Google your company name and try to access the site from Google's link. That way you'll know for sure if your website will not load.
If you're still having problems getting to your website, it's time to look for deeper issues.
3. Make Sure Your Domain Name & Hosting Are Paid Up
If you don't keep your website address registered and your hosting bill paid, your website will go down because you lose access to those services. Make sure you get email notifications from these important providers (don't leave them in Spam) and review your emails regularly.
Even if you did pay the bill, it's possible that there was a problem with the bank and the payment was returned. Be sure you check your domain and hosting accounts right away once you discover your website will not load.
You don't want to let your domain name expire — there are companies that buy up expired names and resell them to the business at a major profit. You could pay hundreds or thousands of dollars instead of just a few dollars a month. Set your domain for automatic renewal!
4. Check Your Server Address & Hosting Service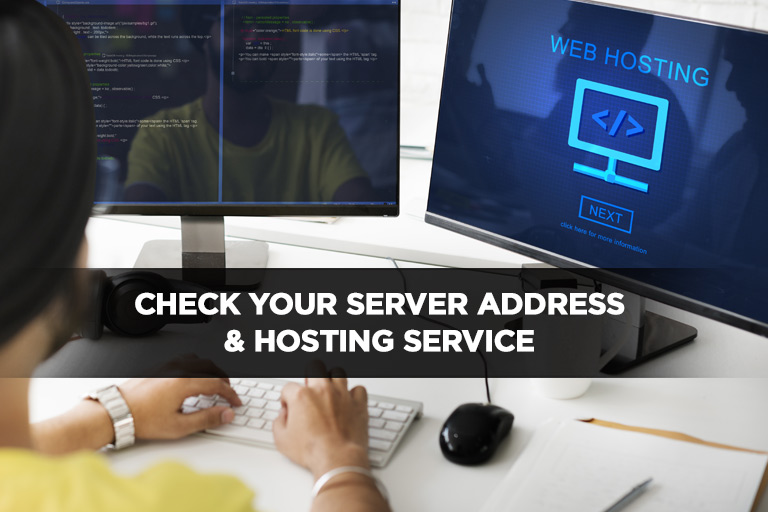 If your domain name points to the wrong hosting server, you won't be able to access your website. This server address, known as a DNS, needs to connect to your current website host. If you've changed hosting services in the last few months, it's possible that the update wasn't made.
If that's correct, it's time to contact your hosting service. Find out if anything has changed about your account and ask them why your website isn't loading. This is why it's vital to get a hosting company with excellent customer service!
If there are problems with your website setup when it comes to your backend settings and folders, your hosting provider should be able to help you fix it.
5. Review Your Security Certificates
Another problem that can happen is that your website's security certificate isn't set up correctly. The SSL certificate allows you to access your website through HTTPS instead of HTTP at the beginning of your website address.
Try visiting your website with HTTP at the front and see if you can open it. If so, the problem is with your security certificates. Contact the company you set up your SSL certificate through, which might be your hosting provider, to fix the problem. If you have a web expert on your team, they can also review your website's security settings.
6. Check Your Content Management System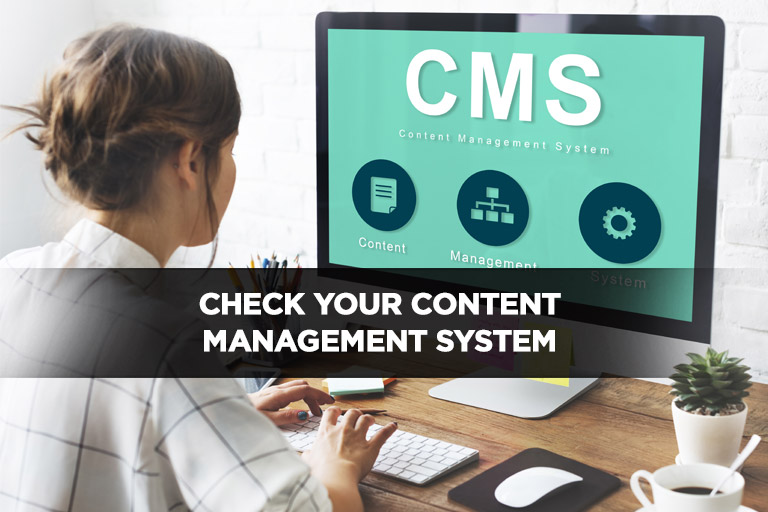 If your website shows up blank with no error messages, or you get broken pieces of what your website should look like, there could be an error with your content management system (CMS). For example, you might be using WordPress but have errors in your settings. Other common CMS options are Drupal, Joomla, and WooCommerce.
Make sure your CMS is updated and that any plugins you have are updated as well. Check to see if the plugins are causing compatibility issues. To do this, deactivate all of your plugins and switch to a free basic theme. If that fixes the problem, then your plugins aren't working well together. Then switch back to your regular theme. Check again. Finally, enable plugins one at a time, rechecking your site each time until you discover the problem.
Depending on your CMS, you may be able to contact their customer service or the company that designed your website for more assistance.
Keep Your Website Going Strong!
Having a high-quality hosting service is the number one way to keep your website up and active, but as we've seen, outages happen to everyone. That doesn't mean you have to just let your website go. Instead, work through these steps to find and fix the problem.
If you'd like help creating an engaging website that's optimized for the keywords your customers are using, you're in the right place. We provide a variety of SEO and web design services. Contact us today!