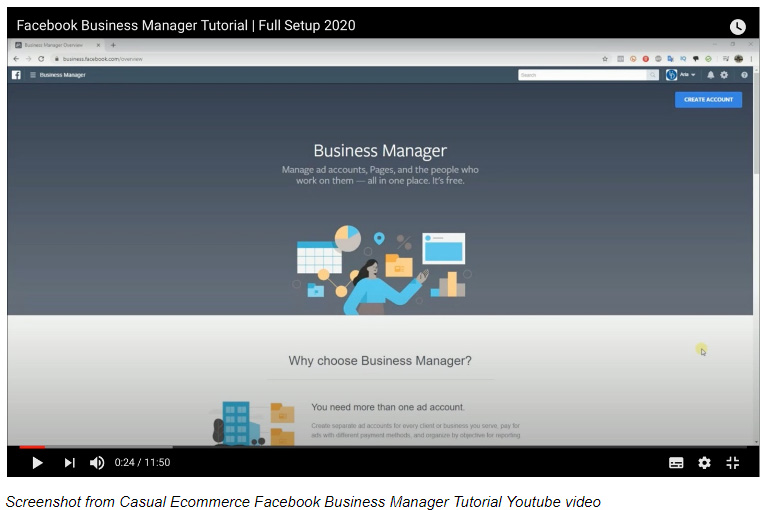 Is managing and tracking pages for your business getting overwhelming? For many business owners, shuffling through multiple platforms for different purposes is tedious and time-consuming.
Fortunately, there's now one platform that allows you to seamlessly control and monitor all essential marketing tools in one place. Meet Facebook's Business Manager.
What Is Facebook Business Manager?
Business Manager is a free Facebook tool that enables business owners, marketers, and advertisers to integrate all their marketing efforts in one place. The tool allows you to do several things, including:
Create, run, and track your ads
Manage your business pages and ad accounts
Add agencies or team members to help manage your business
Set up billing process
Manage events
Store images and videos
Create product catalogues
Business Manager is widely used by digital marketing agencies, although anyone can leverage this free platform to put all their marketing tools in one centralized space.
According to Facebook, Business Manager is ideal for:
Businesses with an in-house marketing team – Business Manager makes it easier for your multiple team members to manage your Facebook and/or Instagram handles.
Handling different assets – It simplifies activities if you have more than one Facebook or Instagram pages, ad accounts, and other apps.
Online vendors – Business Manager is also useful for vendors who run their pages and ads.
Business owners – It offers them full access and control over their assets and business operations, can use this tool instead of delegating them to third-party agencies. It is also an efficient system for managing marketing and advertising efforts.
If you're one or all of the above, read on further. We'll break down the simple steps in setting up your own Business Manager account.
How to Create Your Facebook Business Manager
Setting up a Business Manager is easy! Below are the updated instructions for 2020 courtesy of Casual Ecommerce:
Log on to https://business.facebook.com/overview.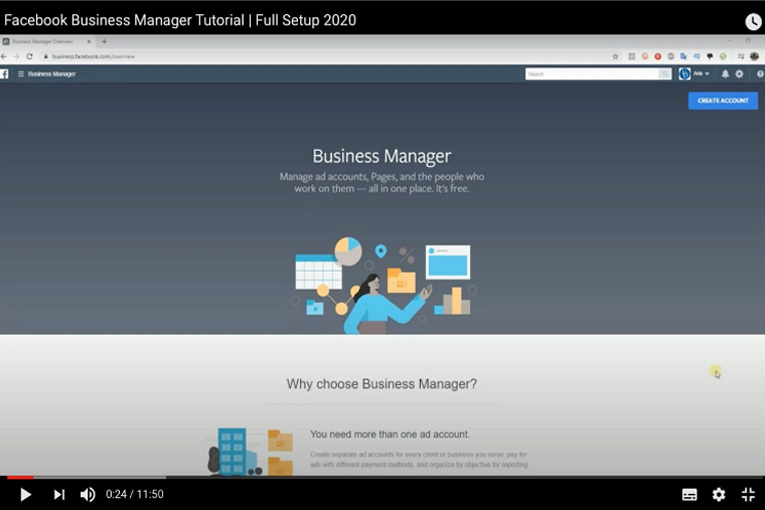 Create your account.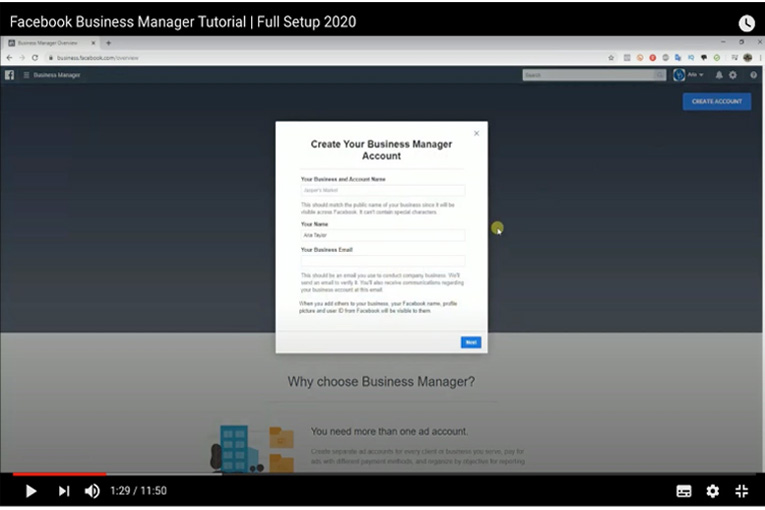 Once there, click the blue CREATE ACCOUNT button found at the top right corner of the page to create your Facebook Business Manager account.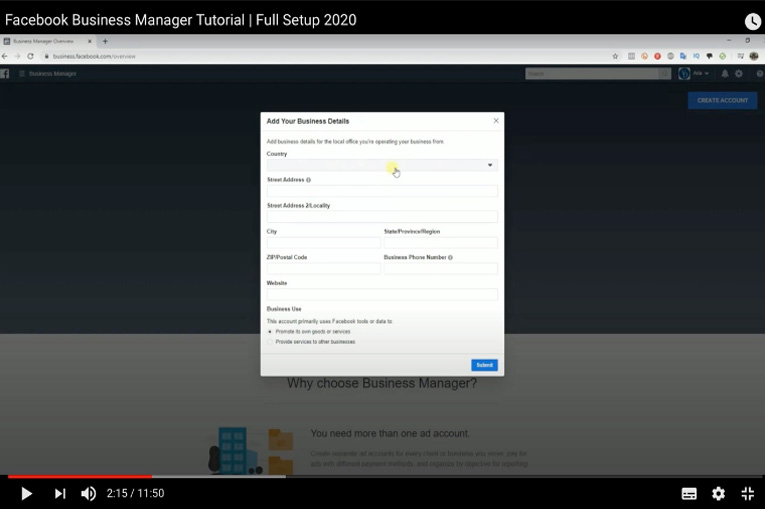 Type in your business name in the appropriate field.
Create your business profile by entering your business name and business email.
After typing the above details, verify your email address to proceed.
Once your account is created, you can now access your Facebook Manager dashboard.
Basic Items to Set Up
On the left-hand side of the Business Manager dashboard, you can see a list of things you can control and manage. As you get started, here are the basic yet most useful items you need to set up:
People – You may have other people in your team who help you with your Facebook marketing. To add your team members and allow them access to your business page/s and ad campaigns, simply click People under the Users tab. Then enter the email address of the employees you want to add. You can add as many team members as you want.
Pages – If you already have an existing business page, you can also add it to Business Manager so you can manage it from there. The tool allows you to add multiple pages if you have more than one page linked to your business.
Ad Accounts – You'll have 3 options when setting up your Business Manager for the first time: Add a new ad account, request access to an ad account, or create a new account. By clicking Ad Accounts Manager, you can create ad campaigns or create different ad sets for paid advertising.
Payments – Running ads for clients? Business Manager gives you the option to add different payment methods for every client. You can link payment methods to separate ad accounts if you're handling multiple clients.
Instagram Account – You also have the option to connect your Instagram account to Business Manager. Simply click Instagram Account under the Accounts tab then enter your Instagram account details.
There you have it! If you can spare time for it today, you might want to sit down and begin following these steps as you create your own Business Manager account. It's fast and easy. In just a few minutes, you'll be a step closer to streamlining your social media marketing.
Conclusion
Facebook Business Manager may seem intimidating at first. The page design looks totally different and complicated from the Facebook we all use daily. Plus, there are tons of buttons to click. It will take time before you can master every control there is on the tool.
All these observations are normal! Just be patient and take your time to learn. After all, Business Manager is an extremely helpful tool for your business. It will make your marketing so much easier than before. It will help you run and track ads easily. It will also improve collaboration among your team. In the long run, it will be a great contributing factor in your business' growth and success.
Try to learn how to use the tool bit by bit. Tinker around the dashboard. Don't be afraid to experiment! Managing it becomes easier as time goes by.
In case you need help with setting your business manager or better yet, looking for a tech-savvy digital marketing team who can help you with your social media marketing, we're here to help. Contact Local SEO Search. Our goal is to help small businesses get started with social media and develop winning strategies for them.
Call us at (416) 888-8756. Tell us how we can fulfill your business needs.
Related Posts